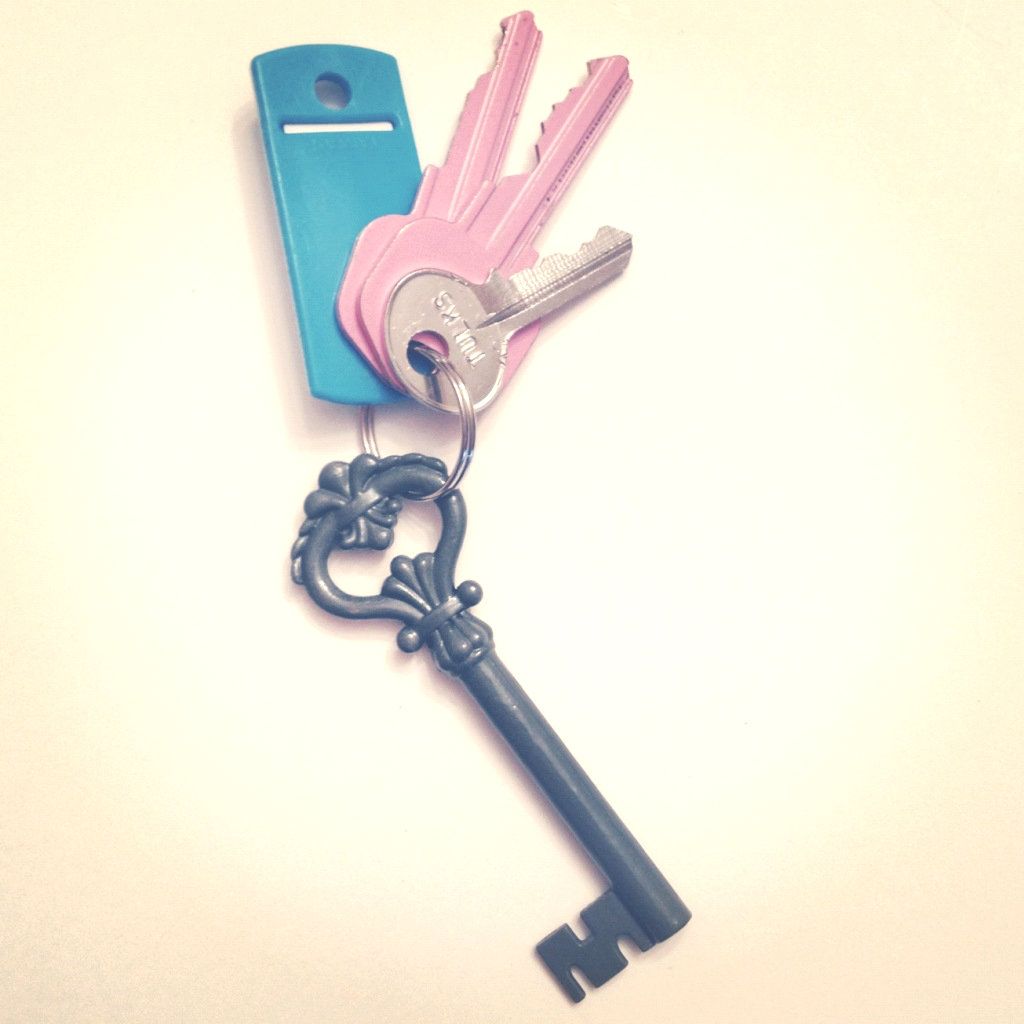 You can find these reproductions of skeleton keys for a dollar at Michael's. And if you want the real thing, you can find old keys and vintage shops from $3+ each.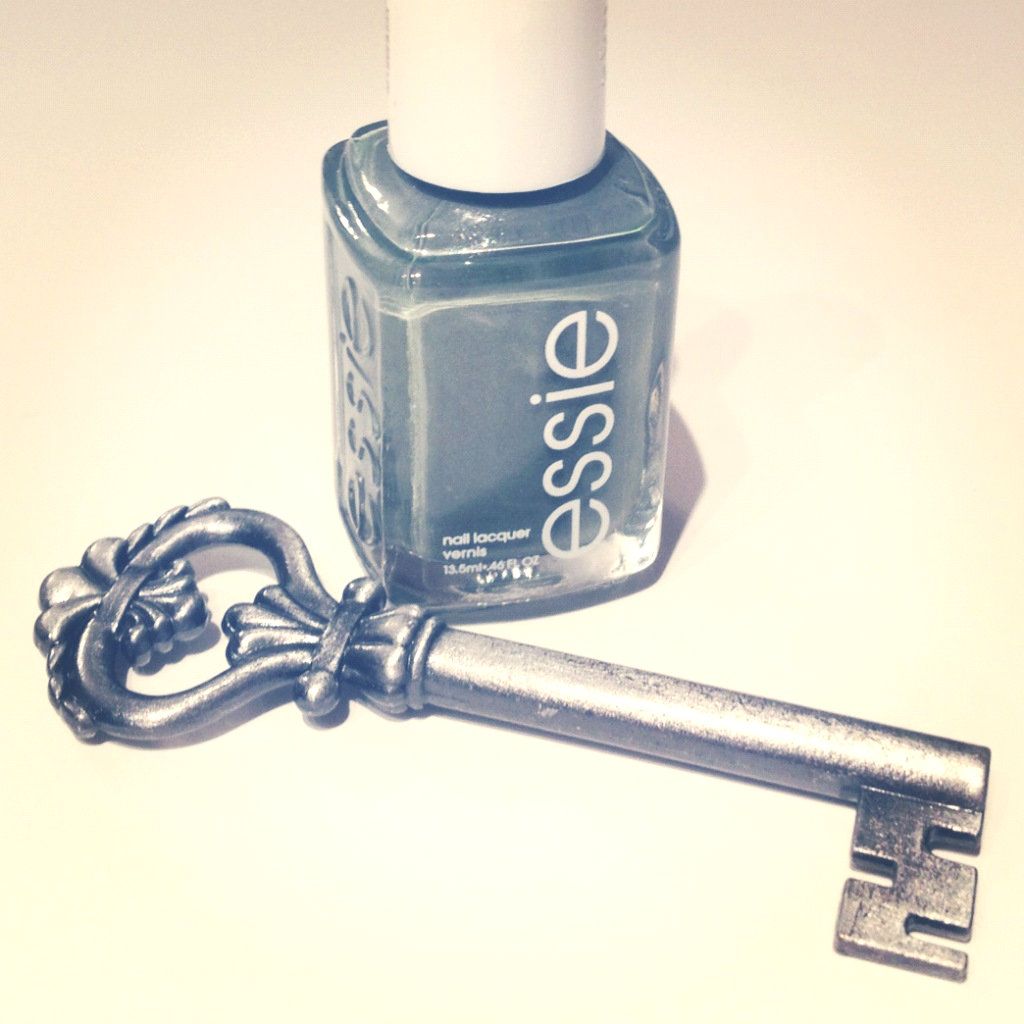 To start, I used "sew psyched" by essie.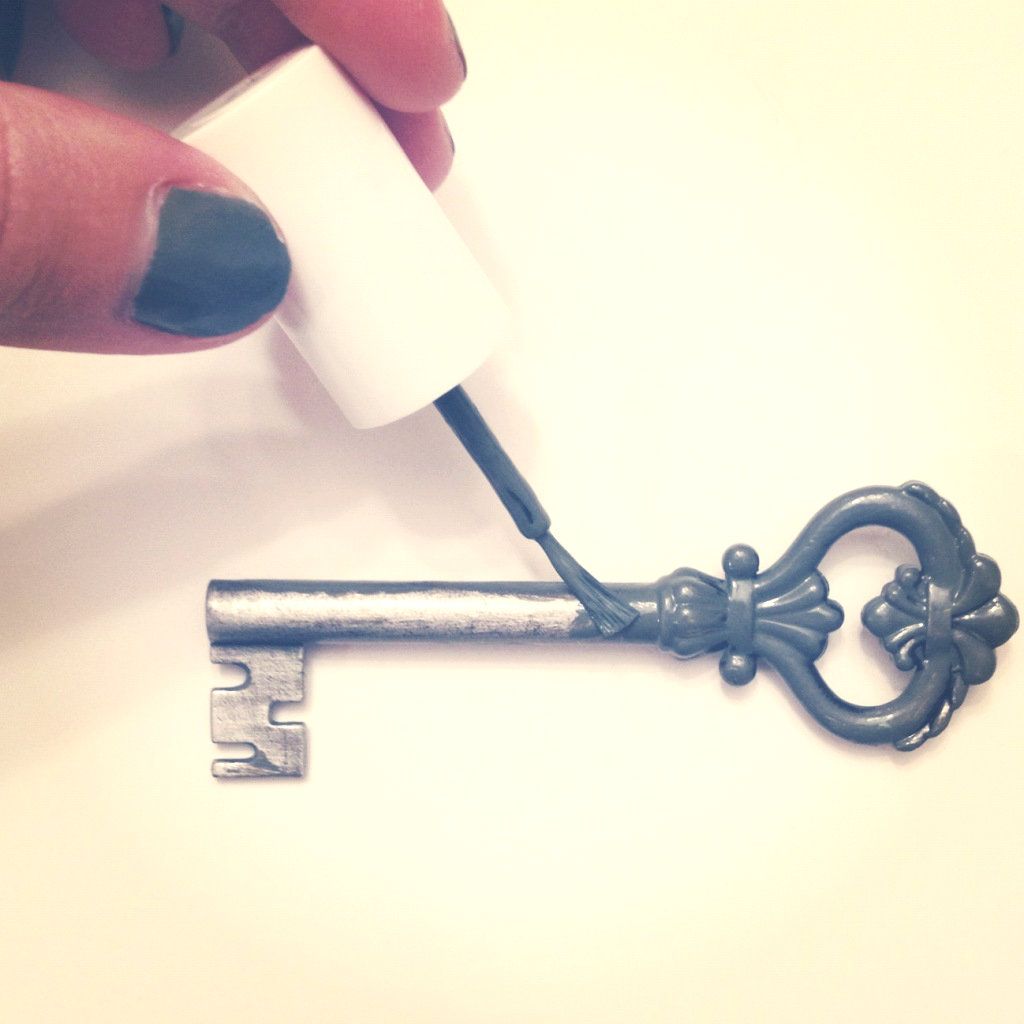 I used two coats of nail polish.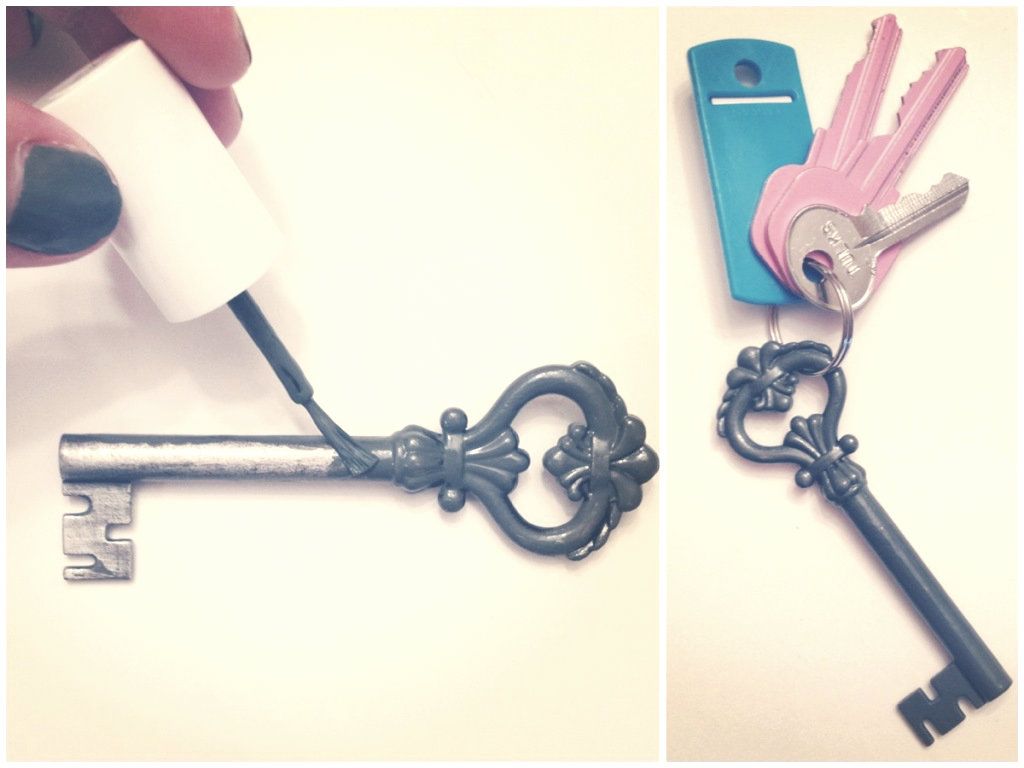 So easy! I think they would be cute to add rhinestones on. Makes a great easy DIY gift!