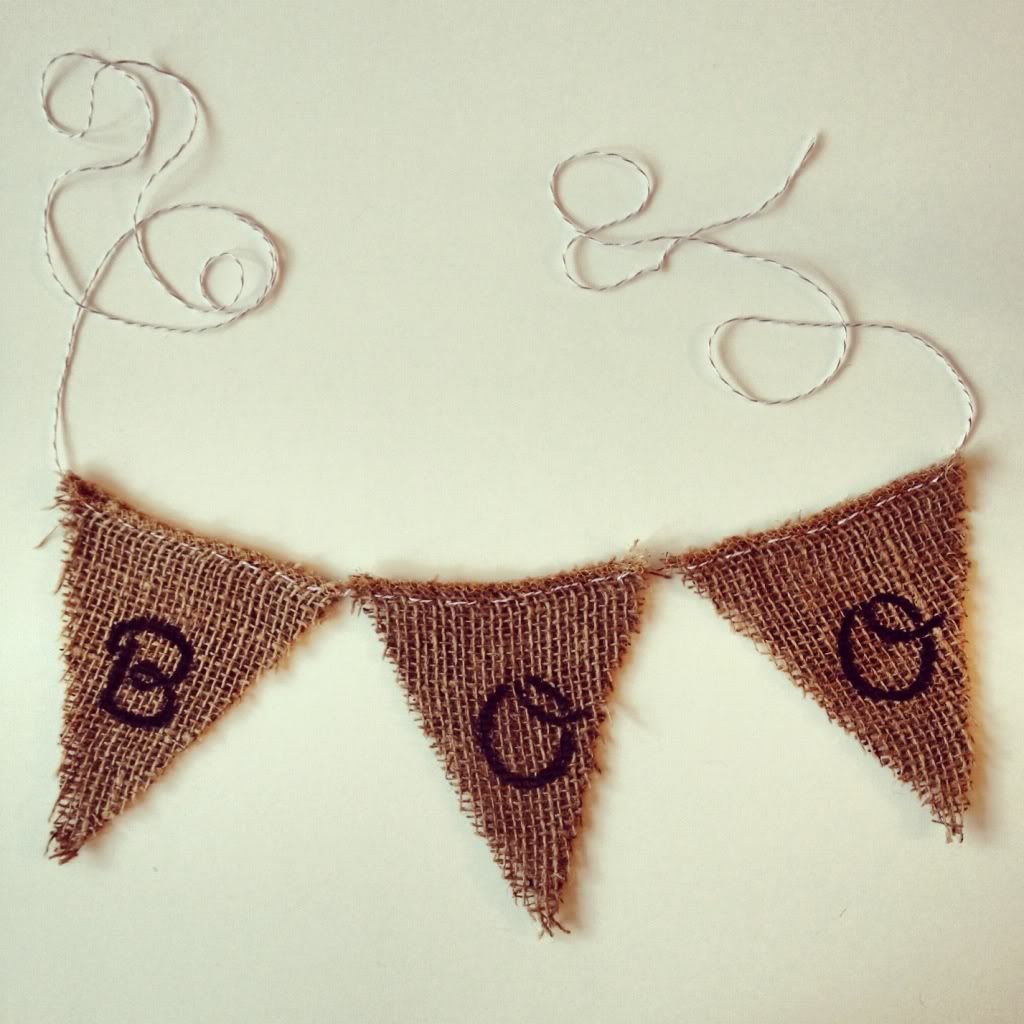 Finally! A cute craft with all this burlap I have! I might even make one for thanksgiving :)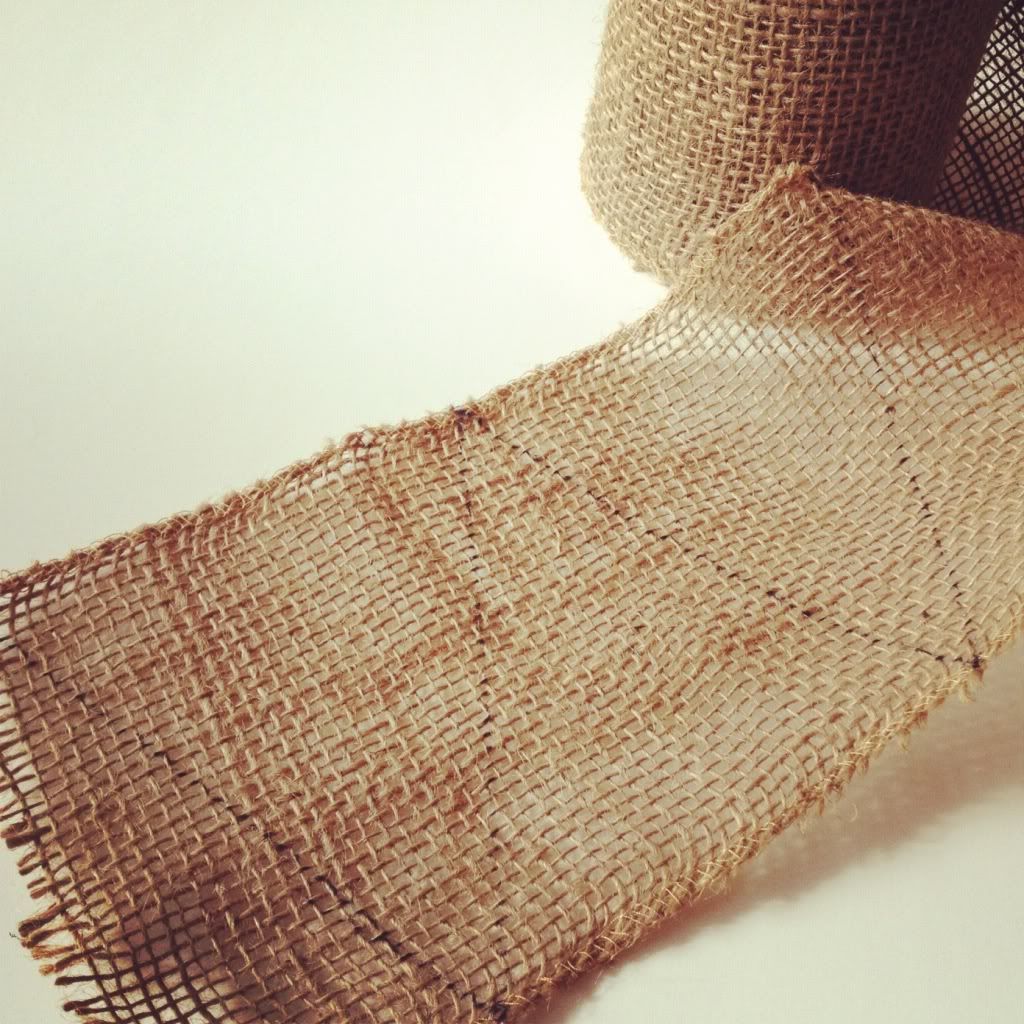 I used a large spool of burlap that I have, its about 7 inches tall. I made a dot an every point of the triangle and connected the dots and cut them out.




To make the banner more stiff and thick (which I recommend) glue two triangles together. I used a layer of mod podge because its cheap and dries clear.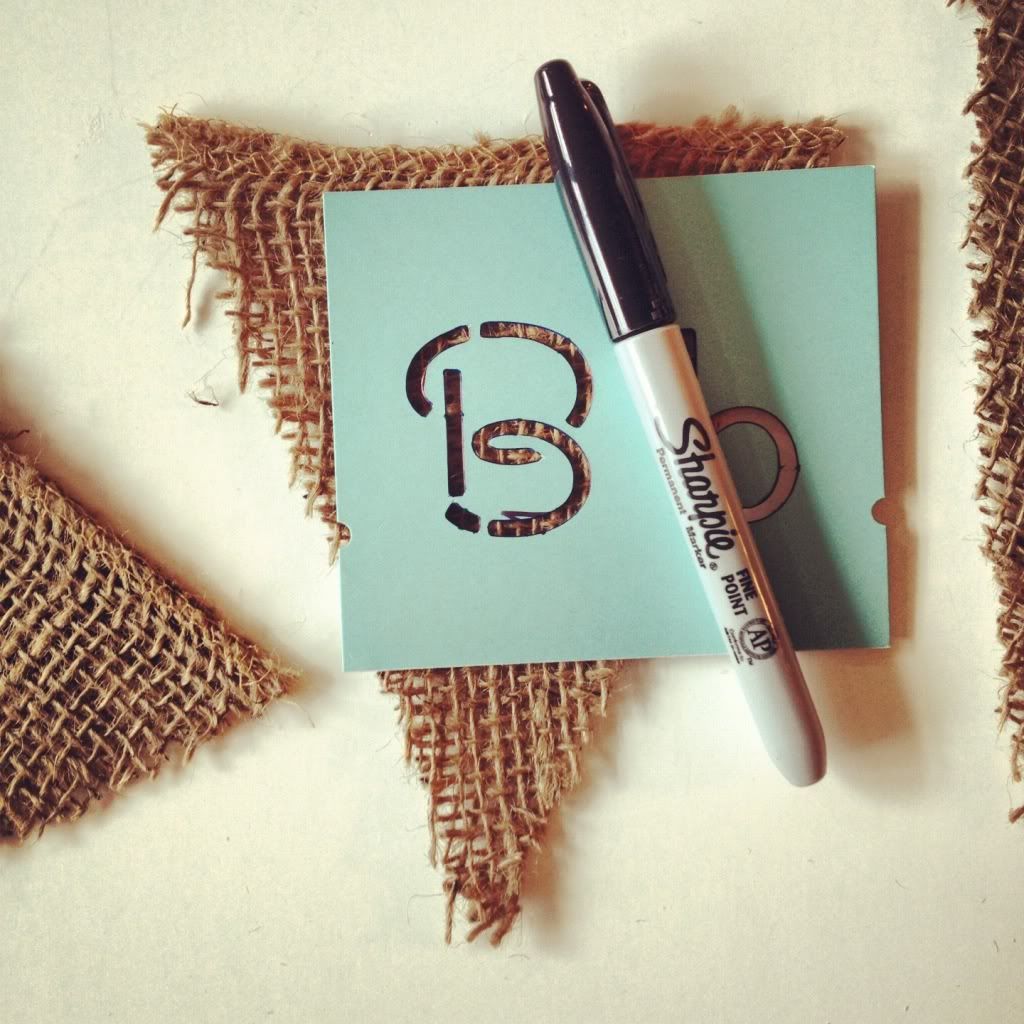 I used a set of stencils to draw my letters.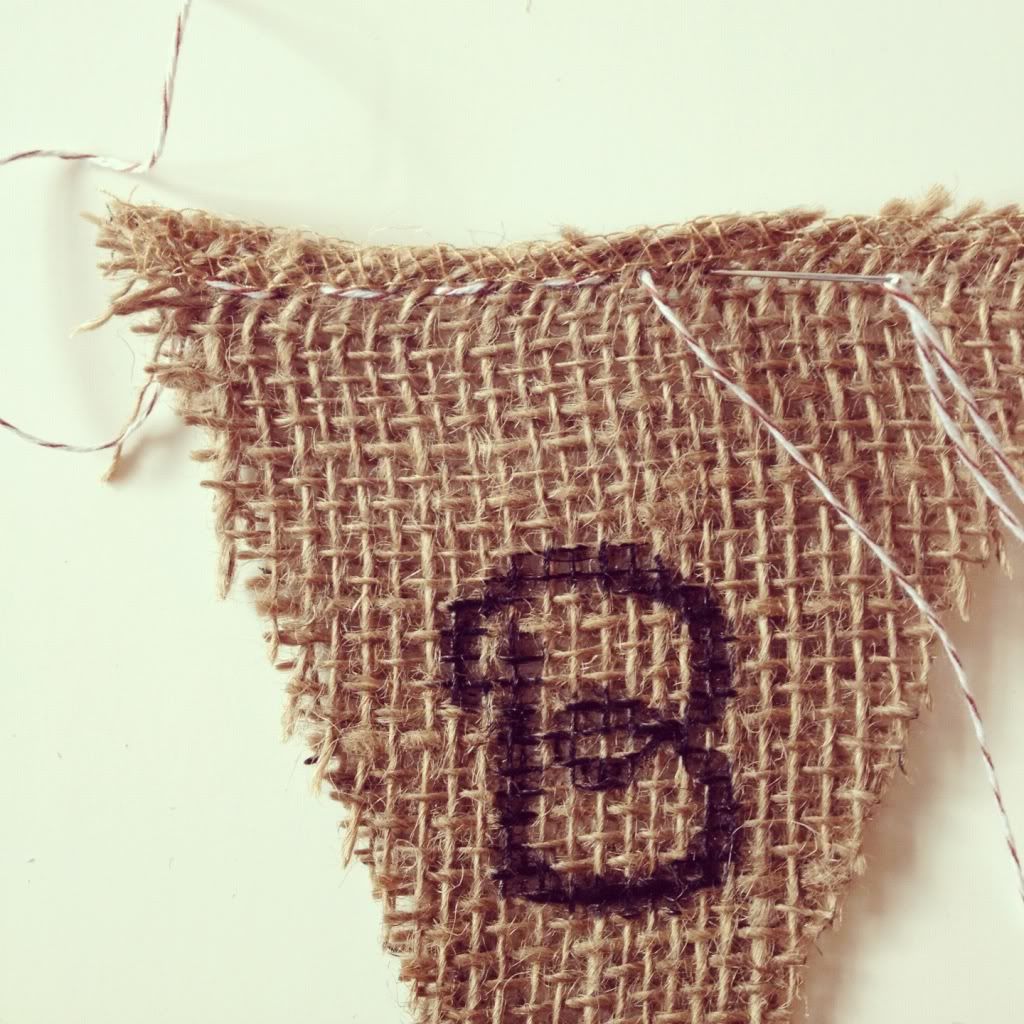 Next, I used some brown and white baker's twine and did a quick and easy stitch to affix them together.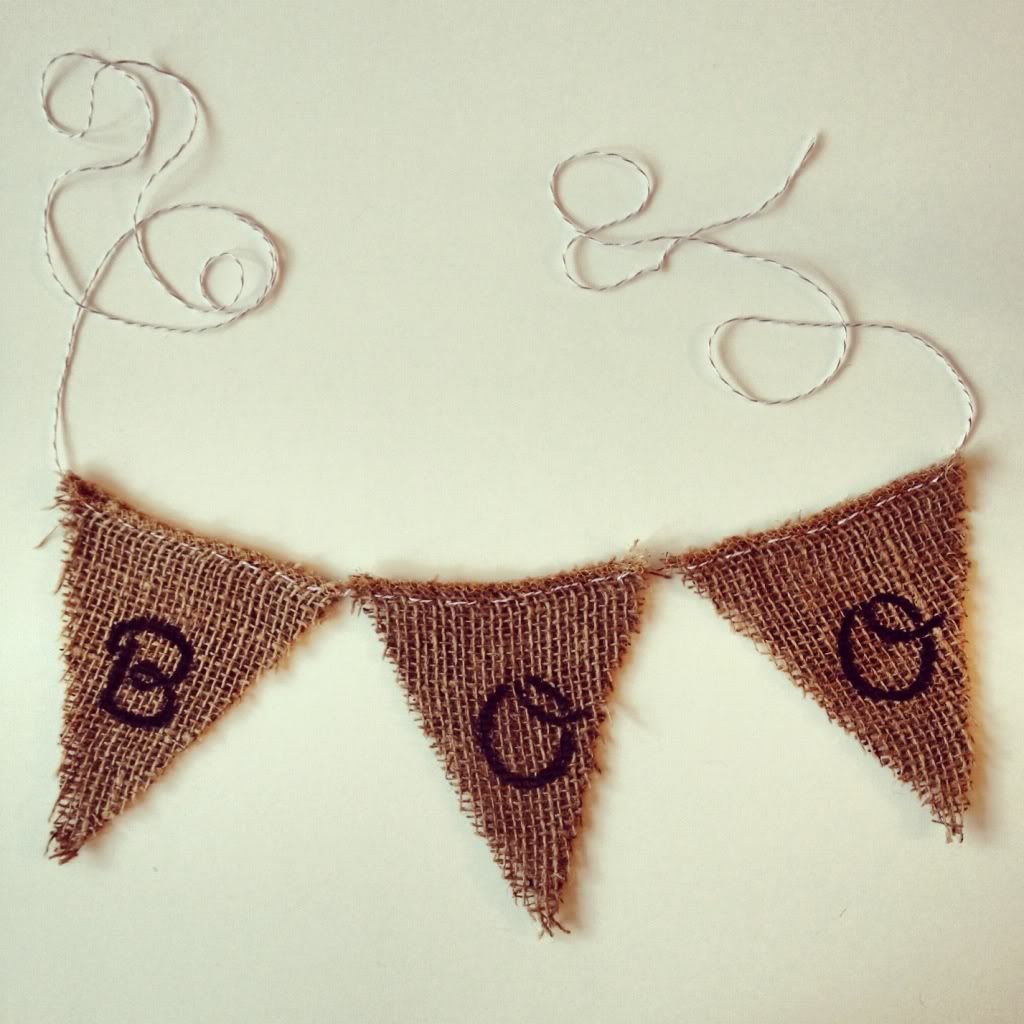 .. now to work on thanksgivings..