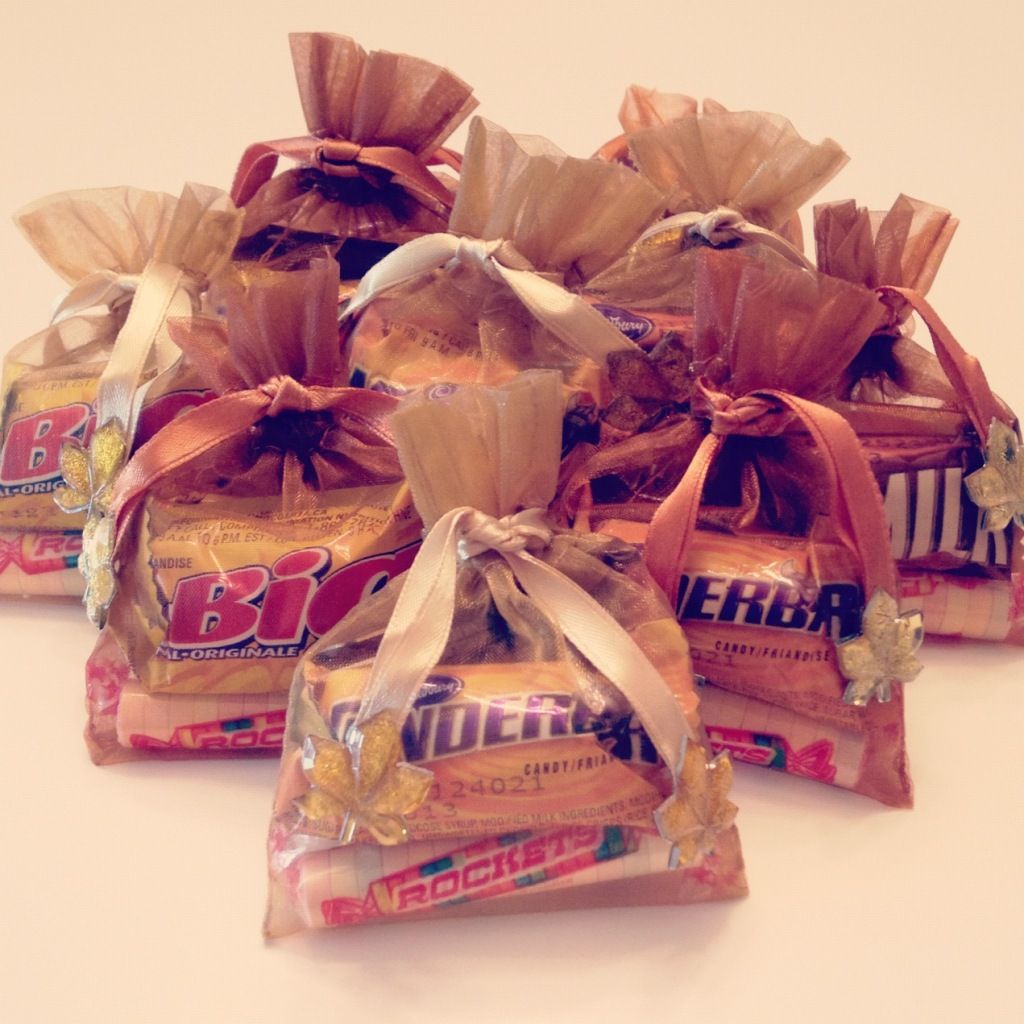 These Candy bags are perfect for pre-portioning your treats for Halloween - all kids will get the same amount. You can easy make one for each kid. They are also great for passing out at work! The best part is that the bags and leaf gems are super cheap! You can get four bags for a dollar! And 30 leaf gems for a dollar. So for $5 you can make 15 super cute bags!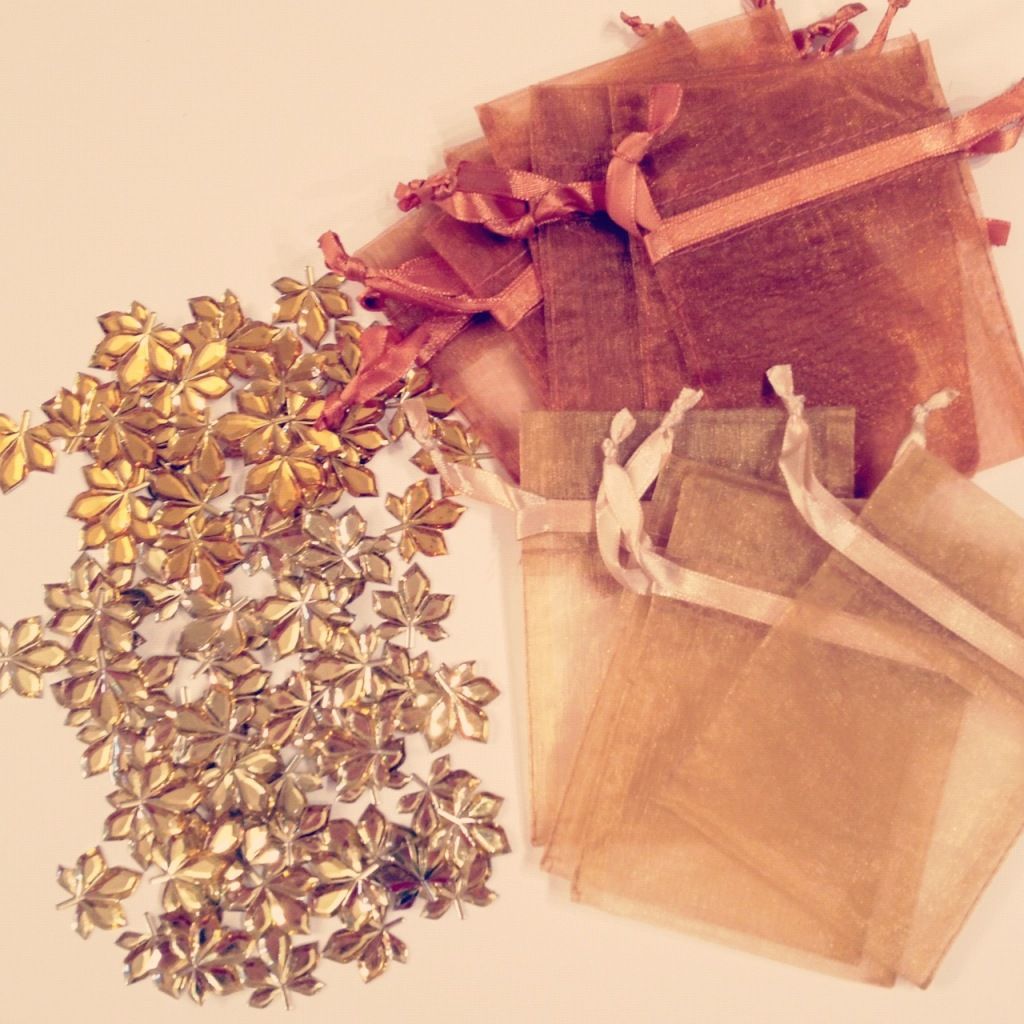 The little bags are a steal in themselves. I got these supplies in the $1 Michael's Bins. They have an assortment of colors in both bags and gems.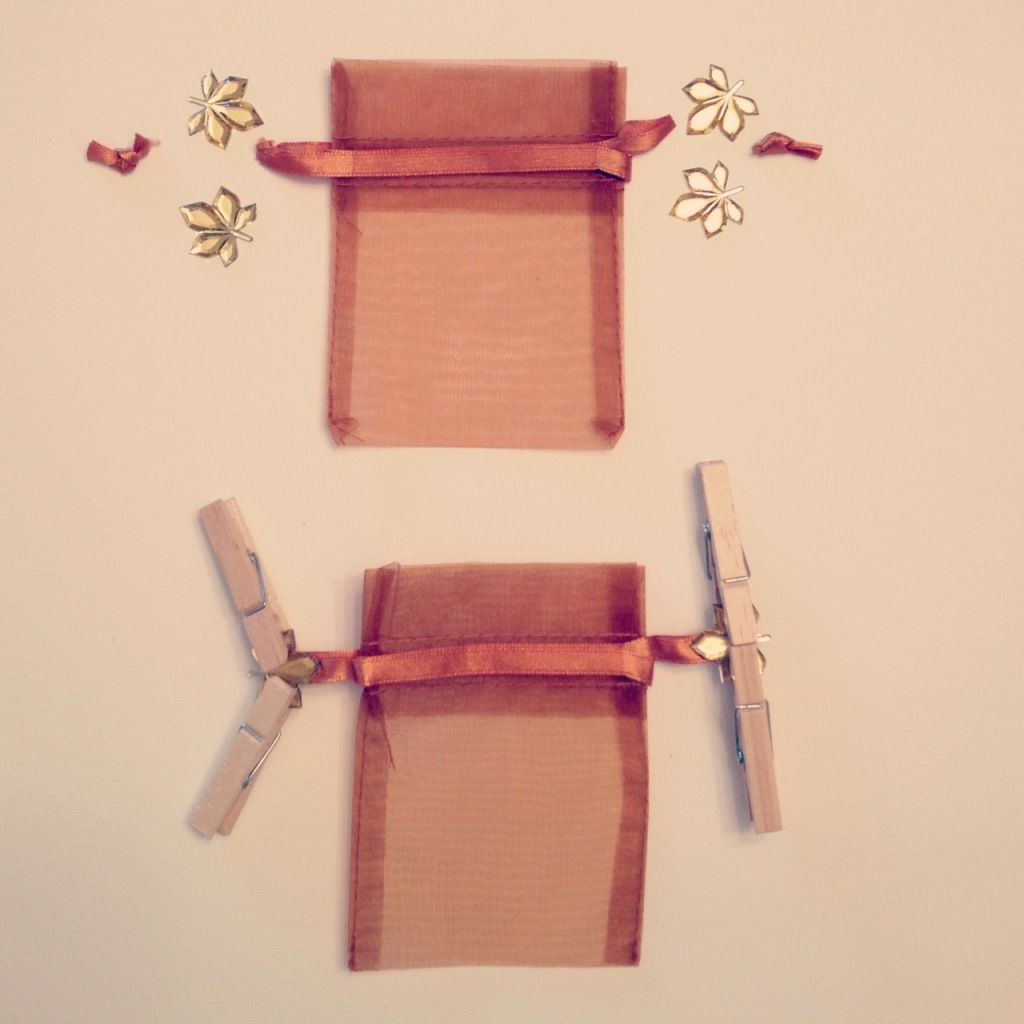 I cut off the end knots of the ribbon and glued the leaves on one at a time. You'll need four for each bag. To keep them secure I used some clothespins I had.
Add your candy!!!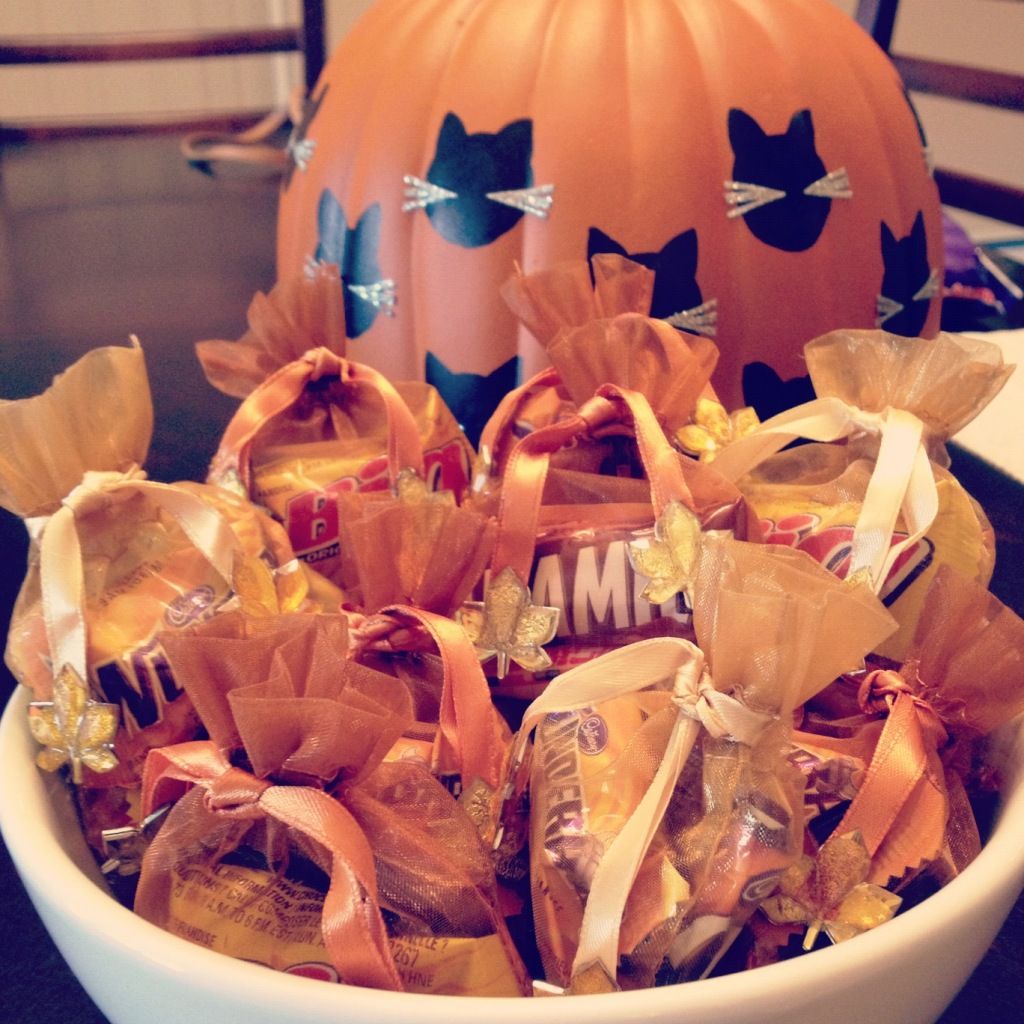 Been listening to..