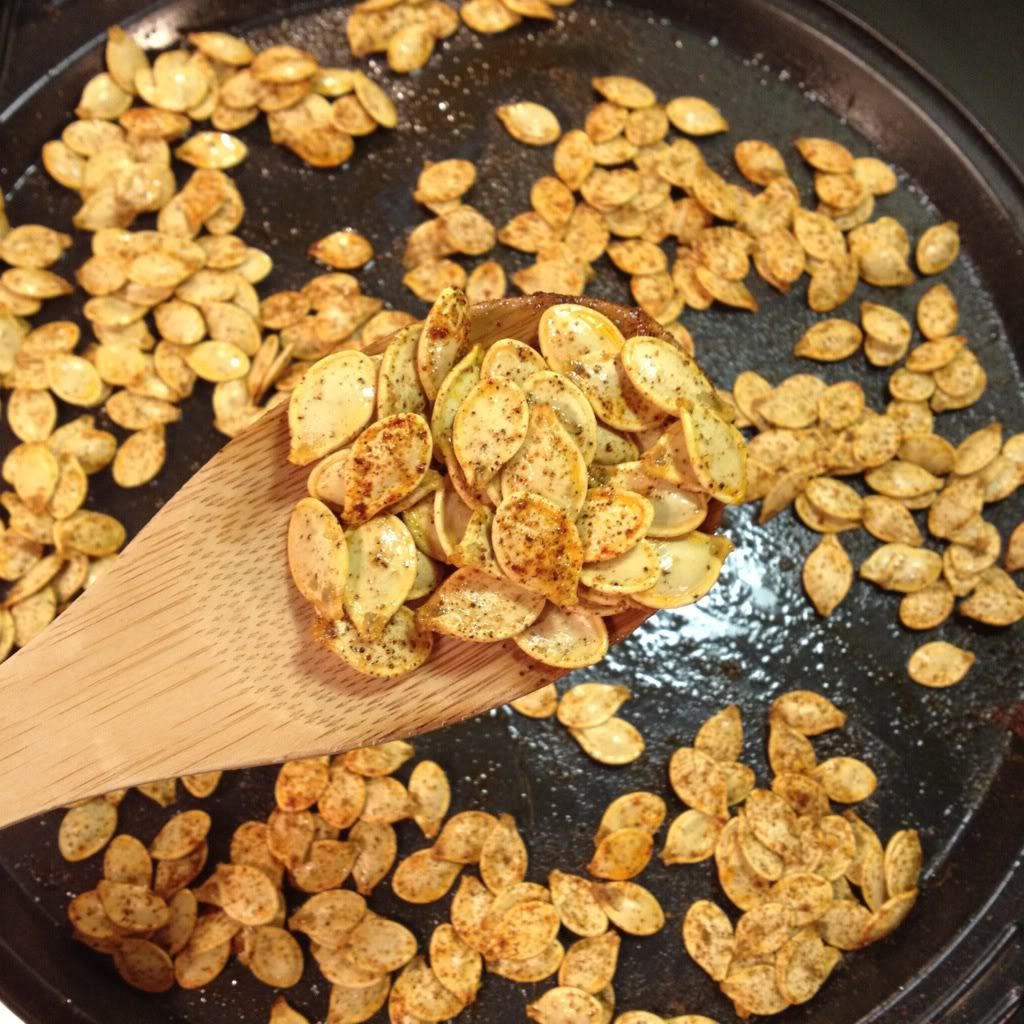 These aren't your mama's pumpkin seeds. ...well, maybe.
I recently went to a spooky pumpkin patch and picked one up for Halloween. This post shows how to add a little flavor to pumpkin seeds!
Bake at 350 for thirty minutes, turning 3 times.
Grease your sheet with 3 tablespoons of oil.
Pour in your fresh pumpkin seeds.
Coat with oil and add two teaspoons of each: chili powder, cumin, red pepper, black pepper, garlic powder, onion powder and a sprinkle of salt.