I found these can be pretty handy when making your own cards. It's also really simple! I made a couple for 5" x 5" cards. I used a piece of 12" x 7", since the width is five inches, to begin. Id suggest using paper two inches wider than your card width. You'll be cutting this out below.
Place your card in the center. You'll want a one inch flap on the left and right side of the card. At the bottom I cut in a three inch flap and a three inch flap at the top. If you are using a different height make sure the top flap overlaps the bottom.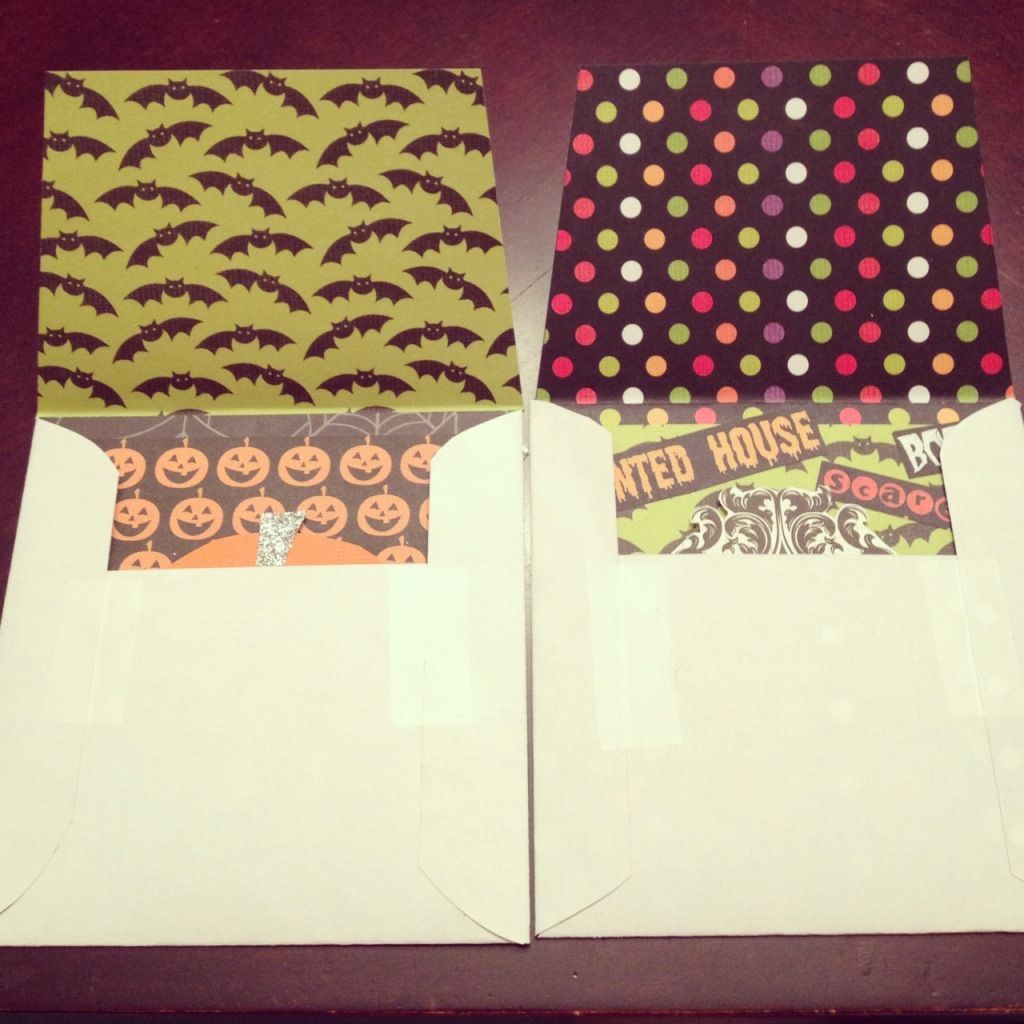 Fold the bottom flap up and glue the side flaps on top of it. Put your card inside and your done! I added a little tape to secure it.
HERE
is a free template for making a 5" x 5" envelope.
Select the image to view the full size. You can easily copy it and paste into word to print out, or print from paint. It should stretch to the full page. I crafted and listened to..