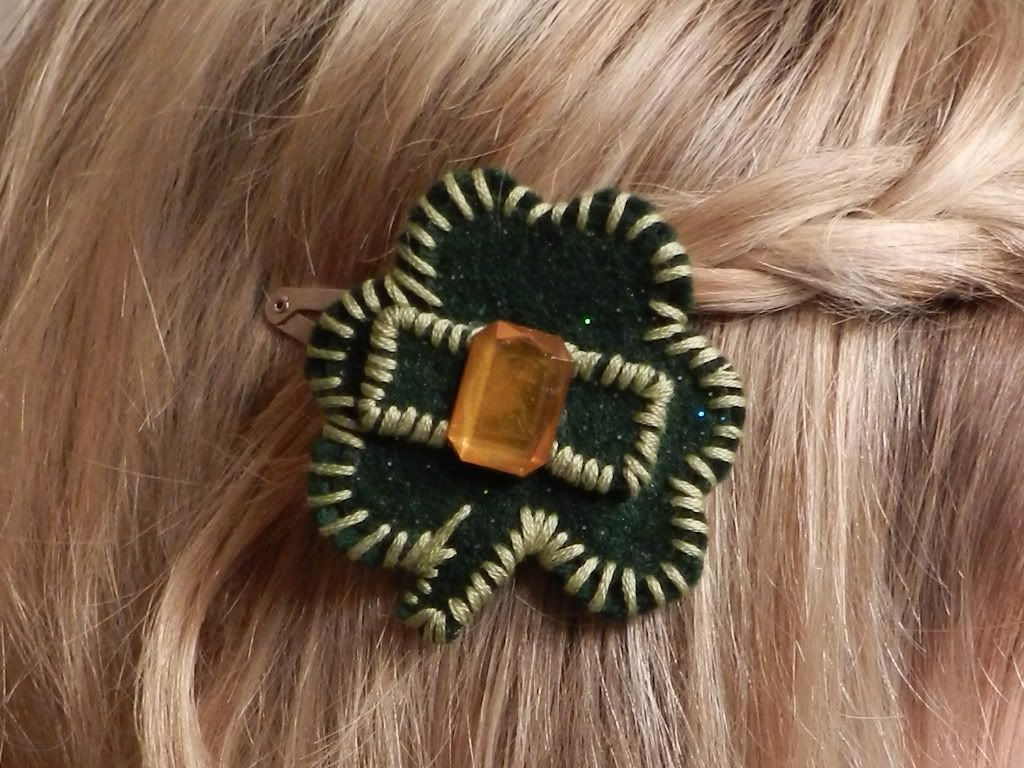 This craft is super easy and super cheap! You can pretty much change it by adding different adornments to it that I did. I also like because you can mail it to family and friends to craft!
Step 1
: Draw the design of the shamrock that you prefer in terms of size and shape. I used a glitter green sheet of felt for the top shamrock. Using the same stencil, draw a slightly bigger shamrock shape. I used this bigger shamrock with regular green felt.

Step 2
: Place a couple pieces of mounting tape for thickness and adhesive to the back of the glitter shamrock.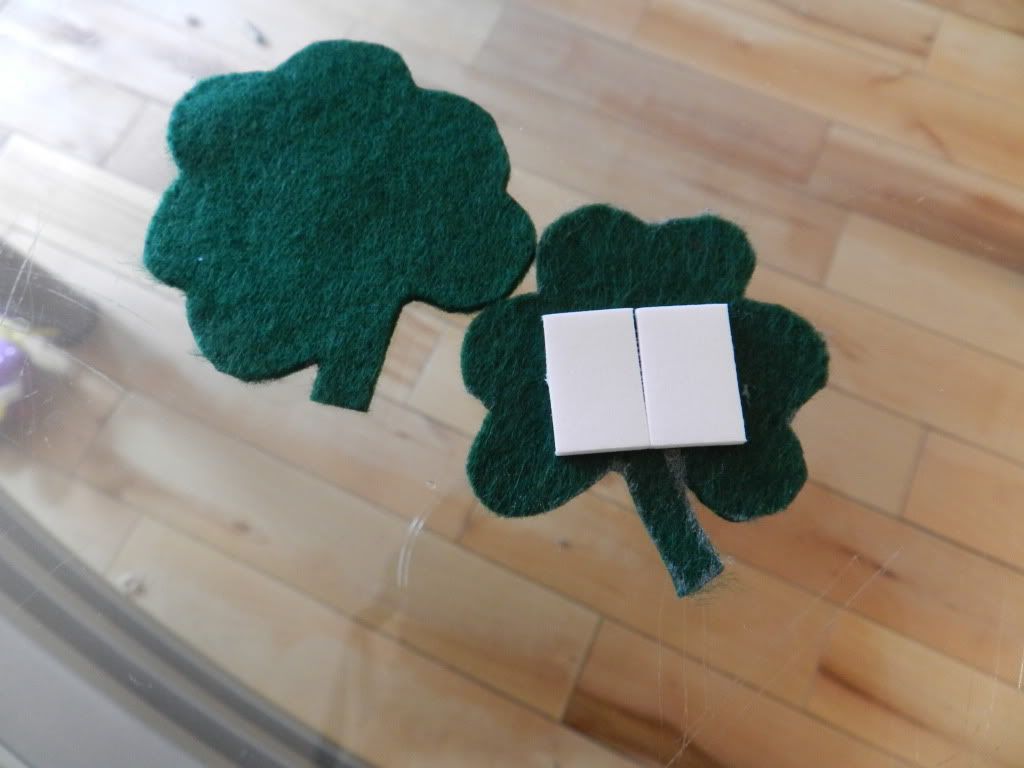 Step 3
: Thread a needle with 6 strands of green thread; I'm using DMC 3347. Tie a knot at end and thread you first stitch in between the layers of felt so that it is hidden. Begin stitching all around shamrock. When finished leave the end of thread on backside (later cover with circle backing).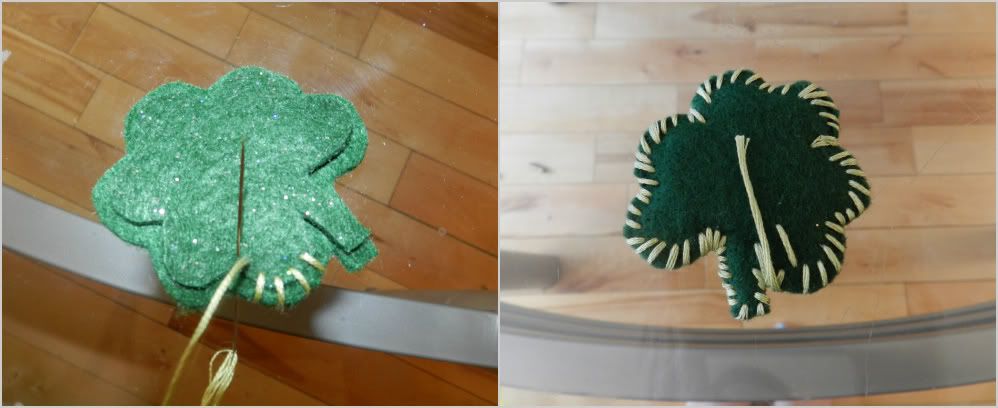 Step 4
: From felt scraps, cut out a small rectangle for bow and circle for backing. Thread rectangle like shamrock.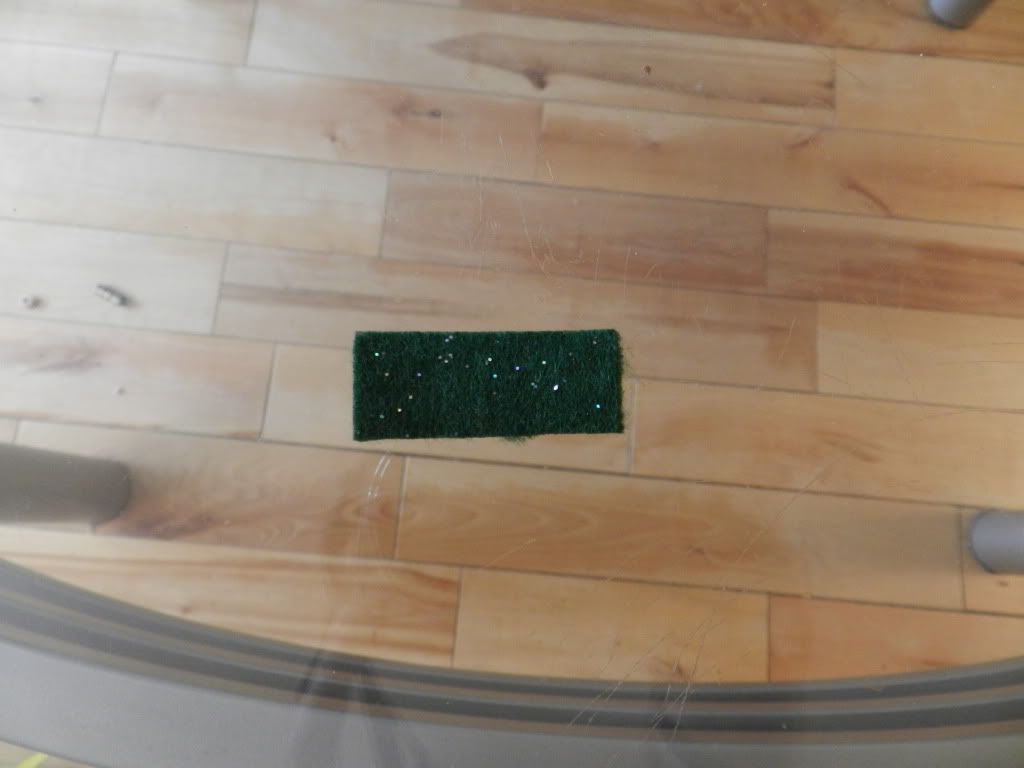 Step 5
: Hot glue all your pieces together! I used a plastic gem for the center of the bow. And finally, add the hair clip of your choice to the back. Also, you can use a headband!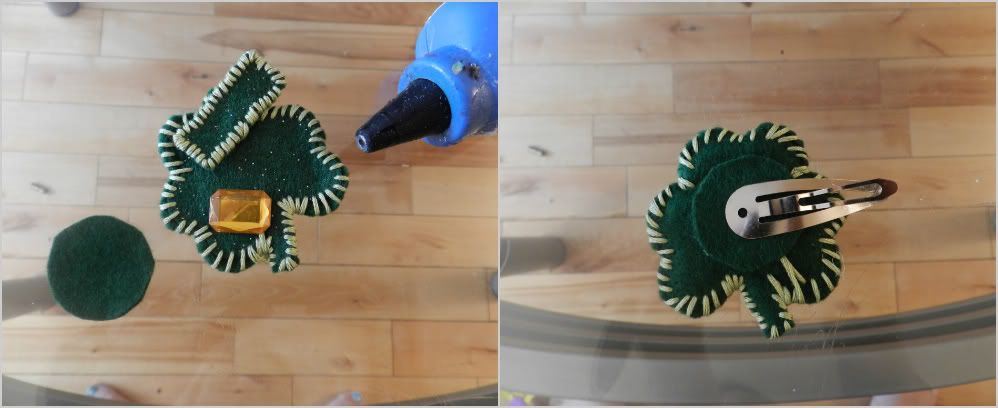 And now you won't get pinched on St. Patrick's Day!