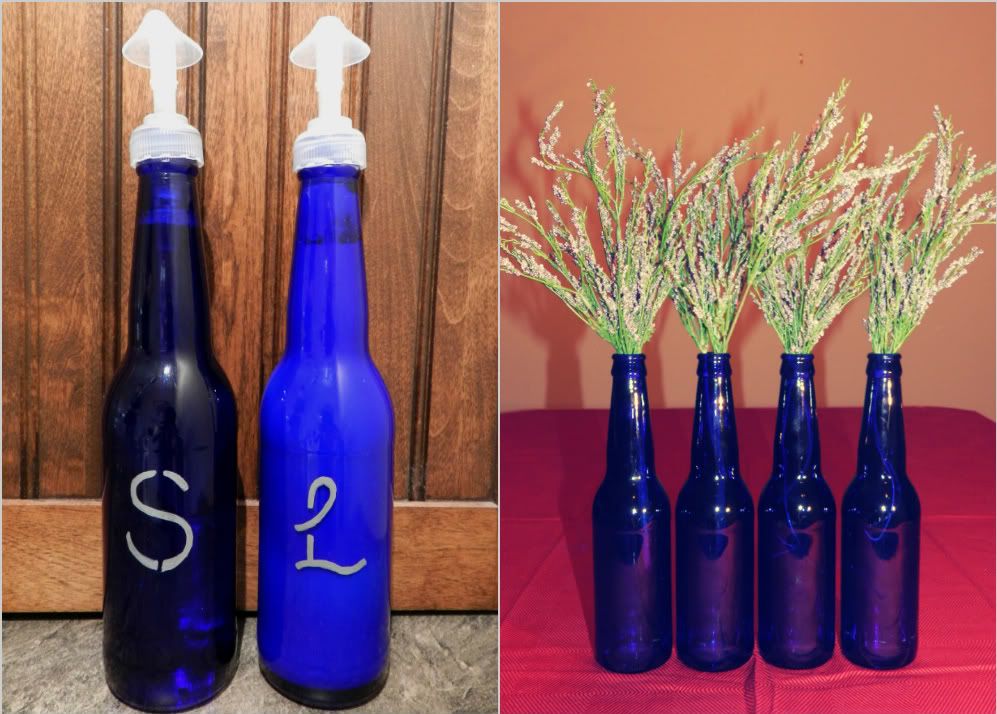 I found these beer bottles really appealing and wanted to reuse them! You can use Budweiser's blue Platinum bottles, Dos Equis' green bottles, Guinness' black bottles, plain clear bottles or whatever you have in mind.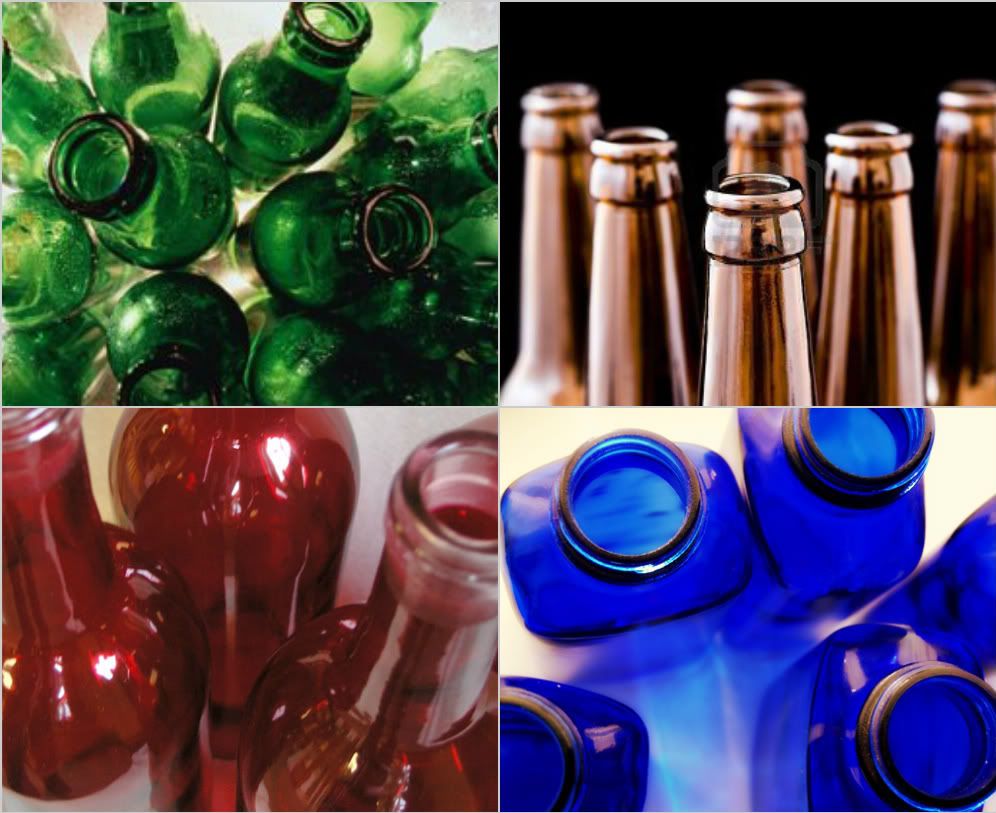 Step 1
: Pick your poison! I'm using Quidi Vidi's Iceberg beer from St. John's, Newfoundland. Enjoy your beer first!
Step 2
: Soak the empty bottles in hot soapy water. Afterwards, the labels will easily peal off.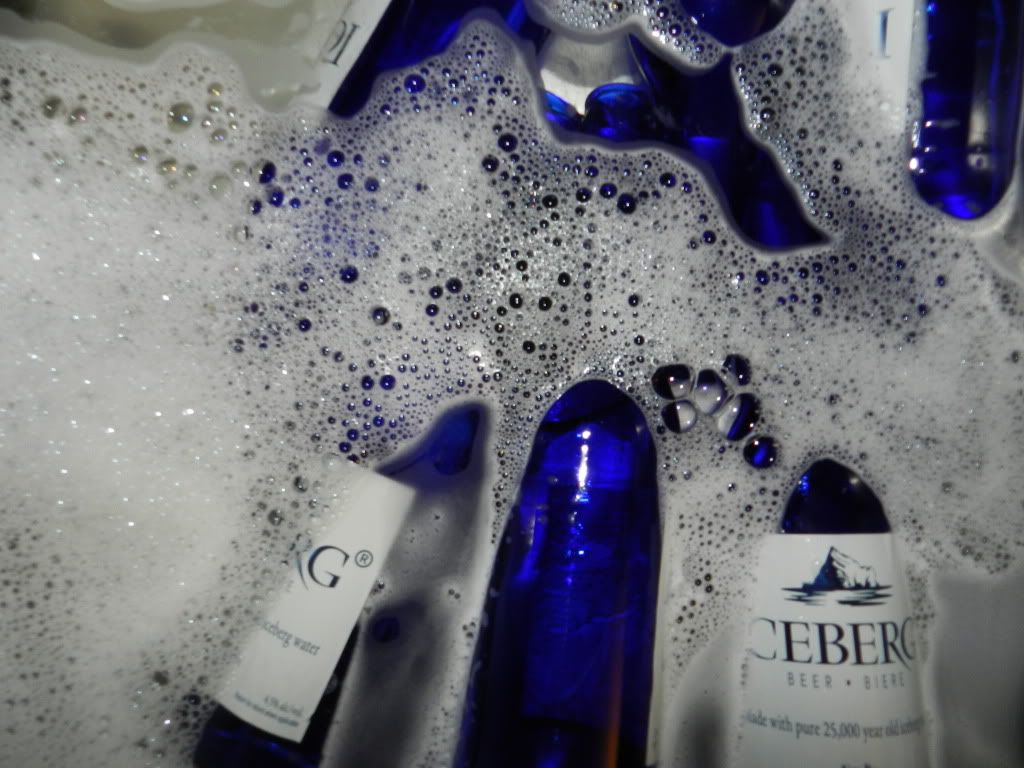 Step 3
: For four of the bottles I simply added some simple silk filler flower. Two stems greatly filled four bottles. And, voila! You have a simple centerpiece.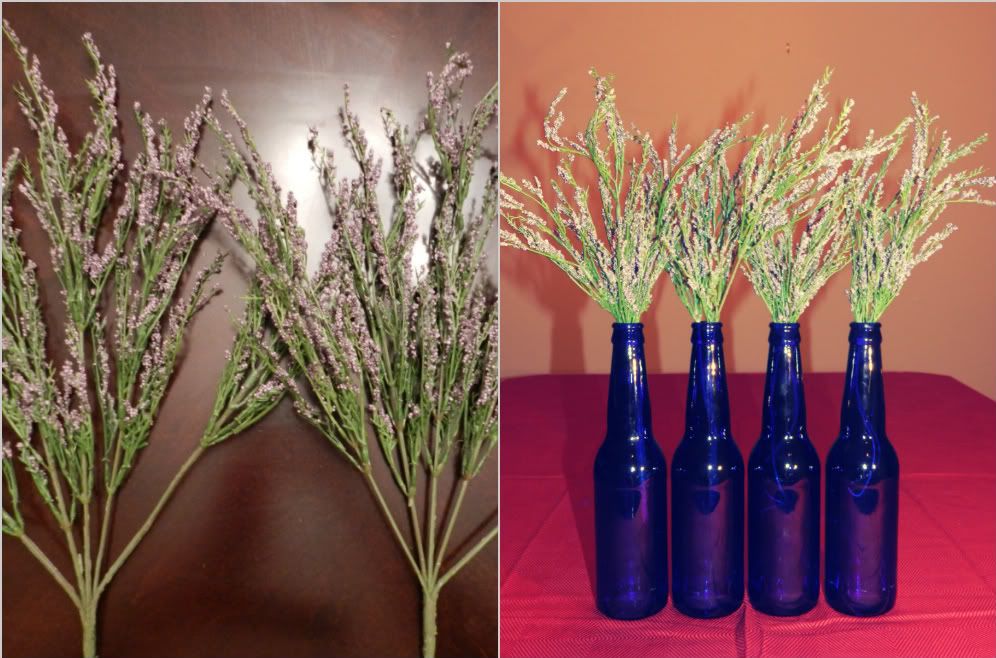 Step 4
: The remaining two bottles I turned into hand soap and lotion dispensers. Most that you can purchase from the store will already fit on to most beer bottles. Simply take off the dispenser and use for beer bottle. Pour soap in one and lotion in the other.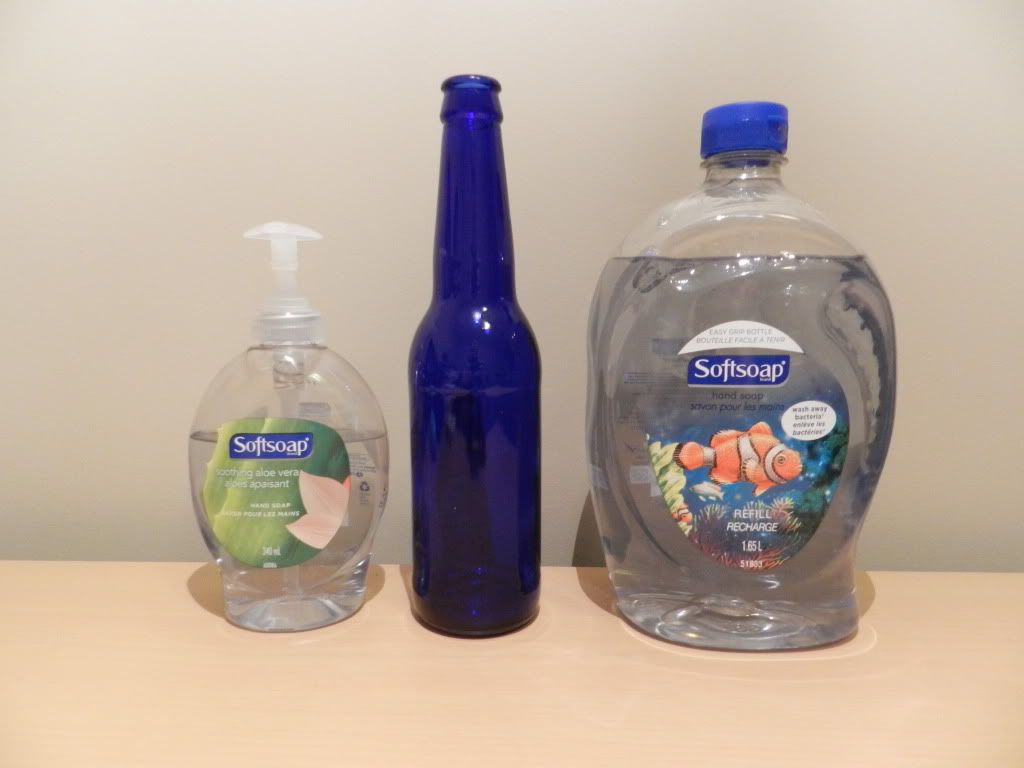 Step 5
: I used a Metallic Silver Sharpie and Martha Stewart Alphabetical Stencils that I have used in tons of crafts before.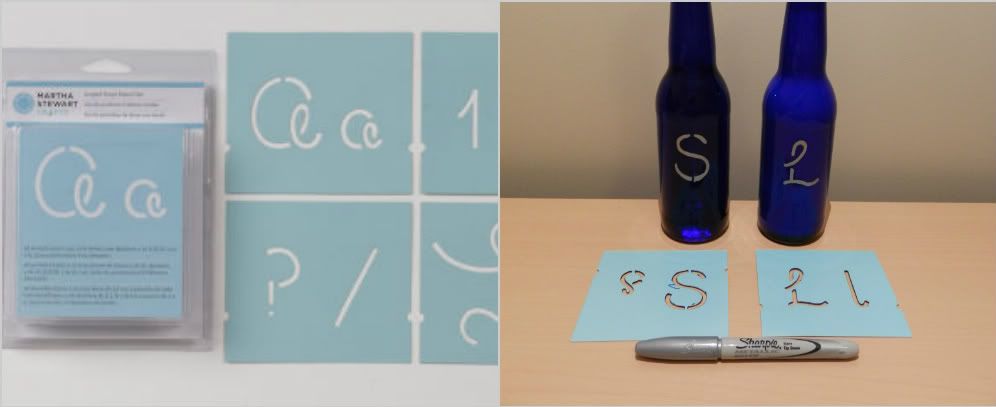 And there you have it! Recycled beer bottles! So many uses :)