Photo by
Mustard Seed Photography
I folded 1000 origami cranes for my wedding day. A Japanese legend states that if you fold 1000 paper cranes than the gods will grant you one wish. I used this as a wedding wish for good luck.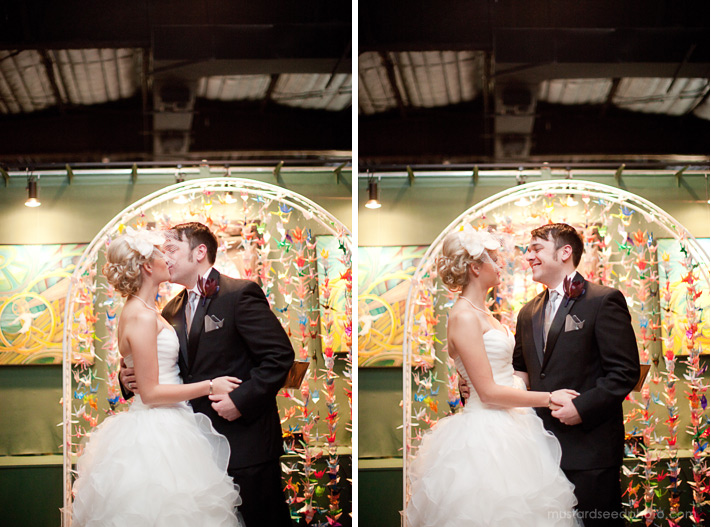 Photo by
Mustard Seed Photography
Make sure that you have plenty of time and patience to do this!! It took me several months to fold 1000. Up until the morning of my wedding I was still folding!
Step 1
: Decide on a size for your cranes. I choose 6" x 6" because the origami paper is the same size and because you can easily cut 12" x 12" paper into four squares. I bought a value pack of 12" x 12" paper of 180 pages (720 6" x 6" squares) from Michael's. This is way cheaper than buying origami paper. The remaining 280 6" x 6" squares I used with different colors and styles origami paper.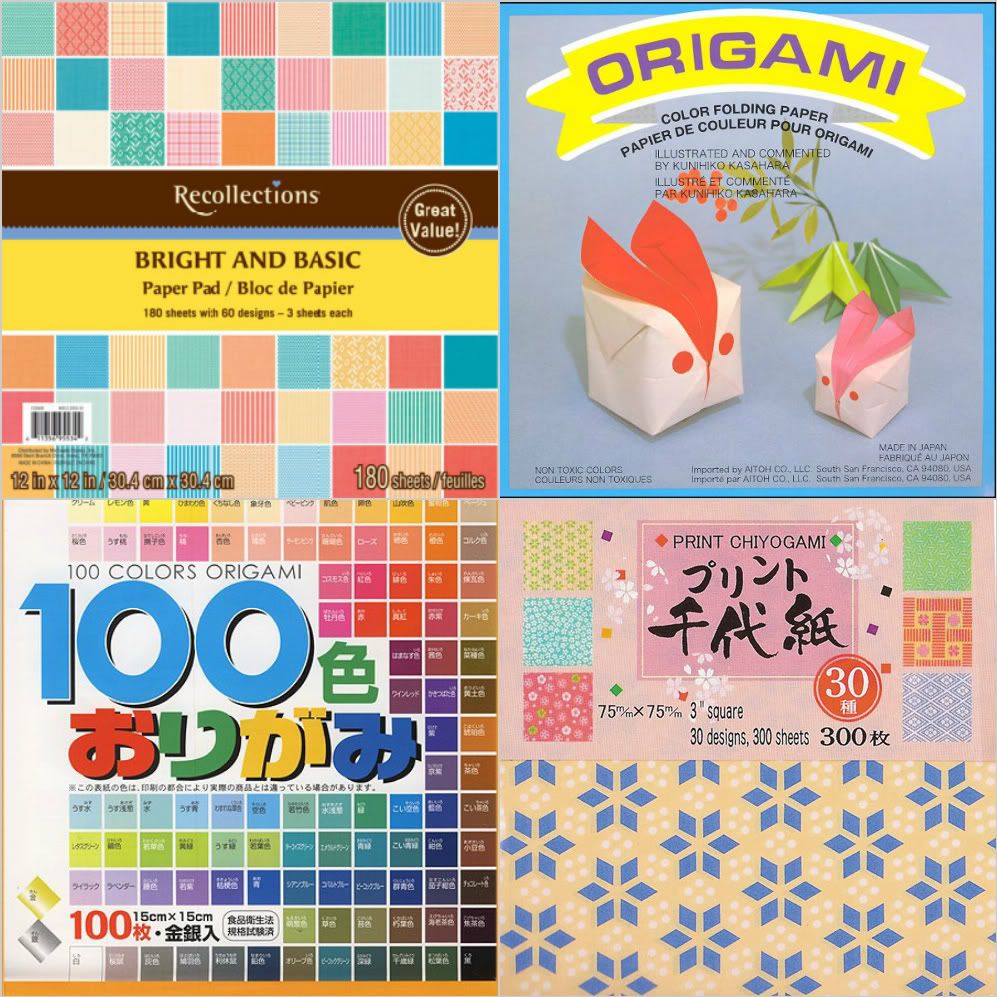 Step 2
: Fold horizontally in half and cut the center; take the two pieces and fold in half and cut center to make four squares.

Step 3
: Start folding! Fold a taco shape from corner to corner. Unfold. Fold a hot dog shape. Unfold. Turn paper and fold another hot dog shape. Unfold. Make the previous taco shape.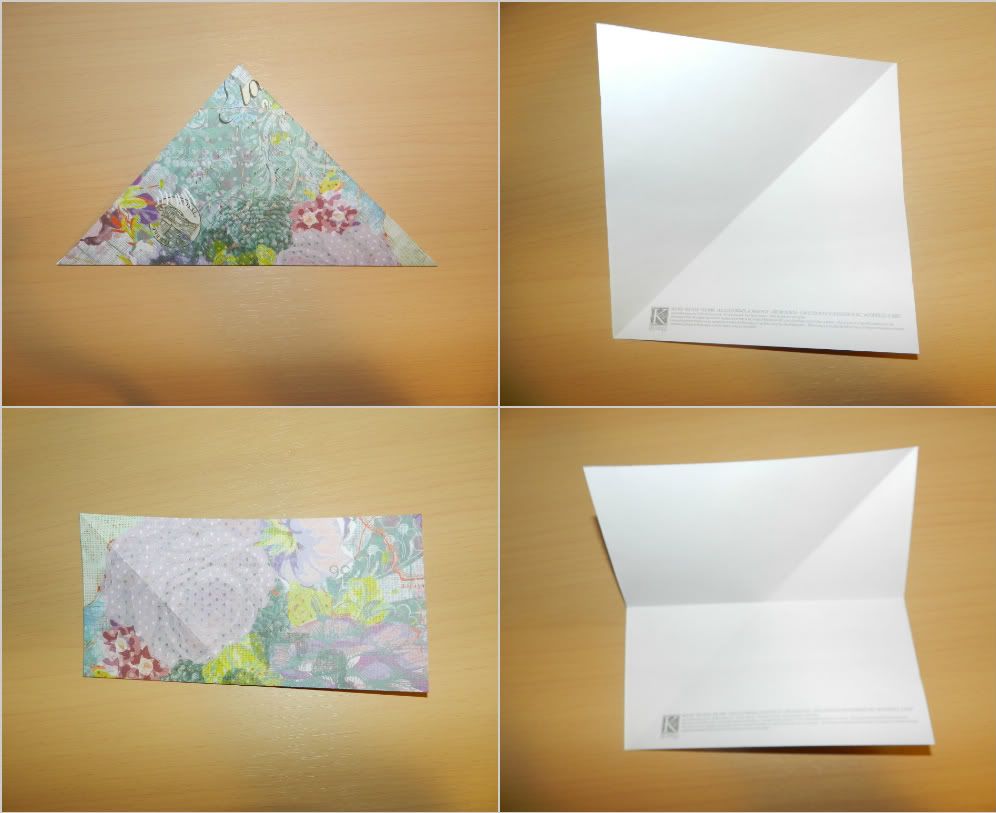 Step 4
: From original taco, use the prefolds you just made to push one corner into the center. Do the same for the other corner. Next, take the corner of the top layer and fold to the center. Do the same for the other corner. Unfold. Next, pull up the top layer and push in the prefolds you just made. Then, flat down the paper upward to make a kite-like shape. Flip over, and repeat Step 4.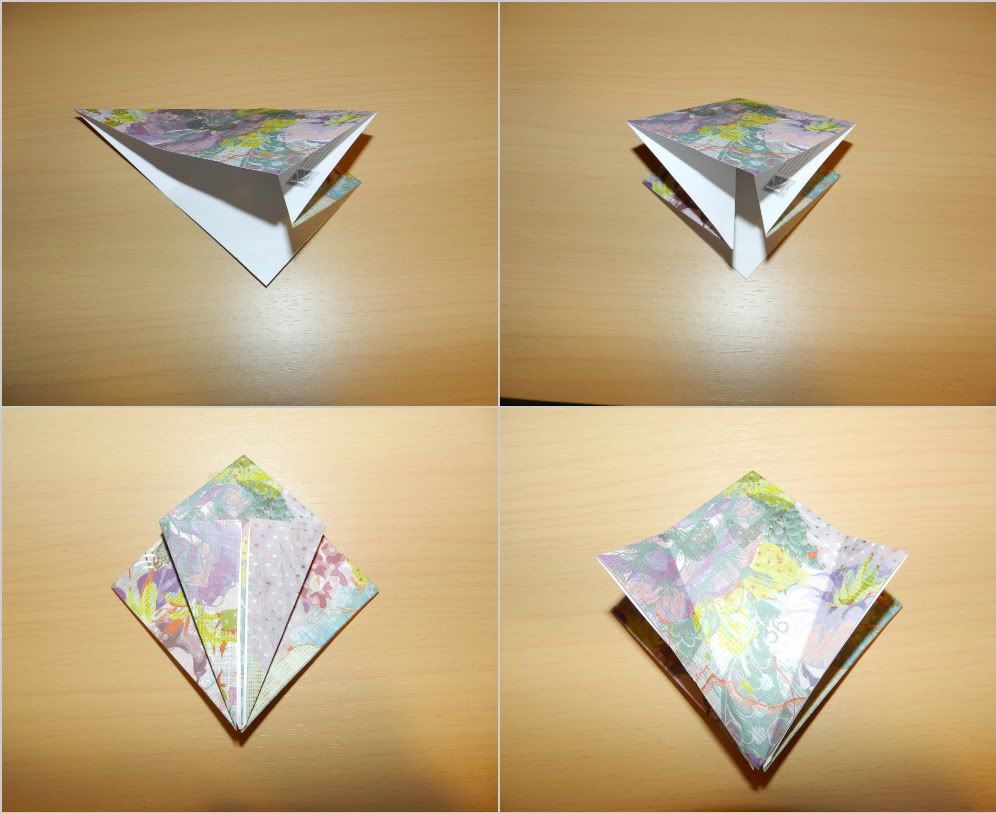 Step 5
: Like before, from the top layer, fold the corner into the center for both corners. Flip over and do the same for the other side. Turn the paper and open the openings in between the folds you've been making. Take the bottom of the paper and fold into the inside of the crane. Do the same for the other side.

Step 6
: Fold down the wing. Flip, and fold other wing. Gently, pull on each wing to puff up the body of the crane. Careful not to tear. Finally, fold down the beak.
Now repeat Step 3 through Step 6 another 999 times! If you choose to string these as I did, use fishing line (lots of it) with a large package of beads (if you want).
Using a needle, I strung a bead, tied a simple knot, strung a crane, tied a simple knot. And then repeat. This can take a very long time, so halfway through I just put bead, crane, bead, crane, etc. Without tying knots.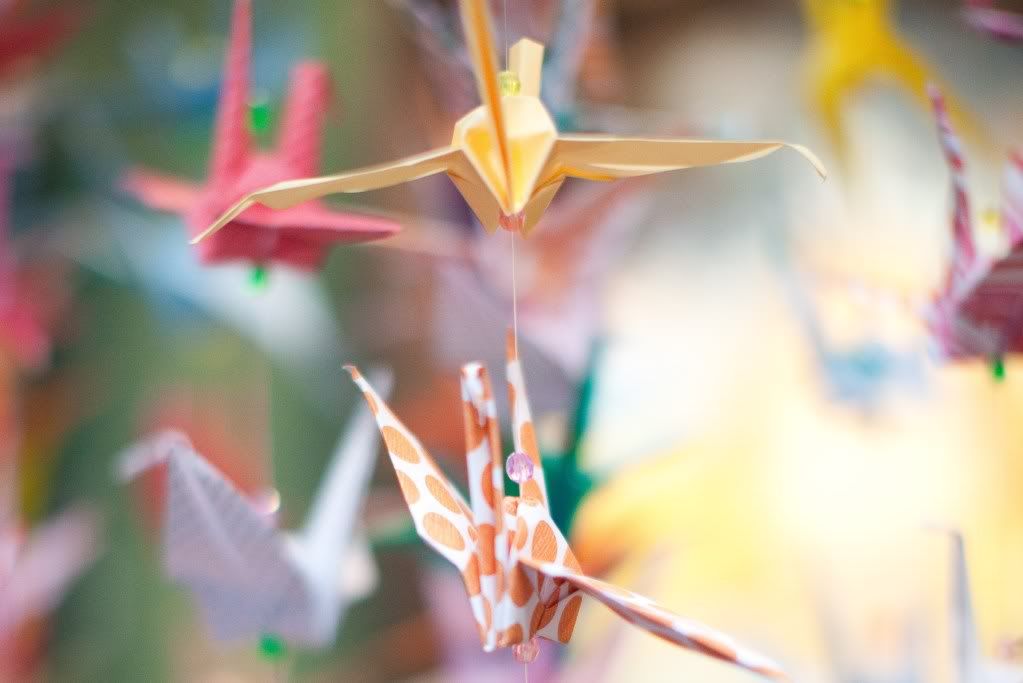 Make friends who fold and get them to help! ***Important note: Make a tally of how many you've folded! Several times I lost count and had to re-count the entire amount. It's dreadful.
Photo by
Mustard Seed Photography