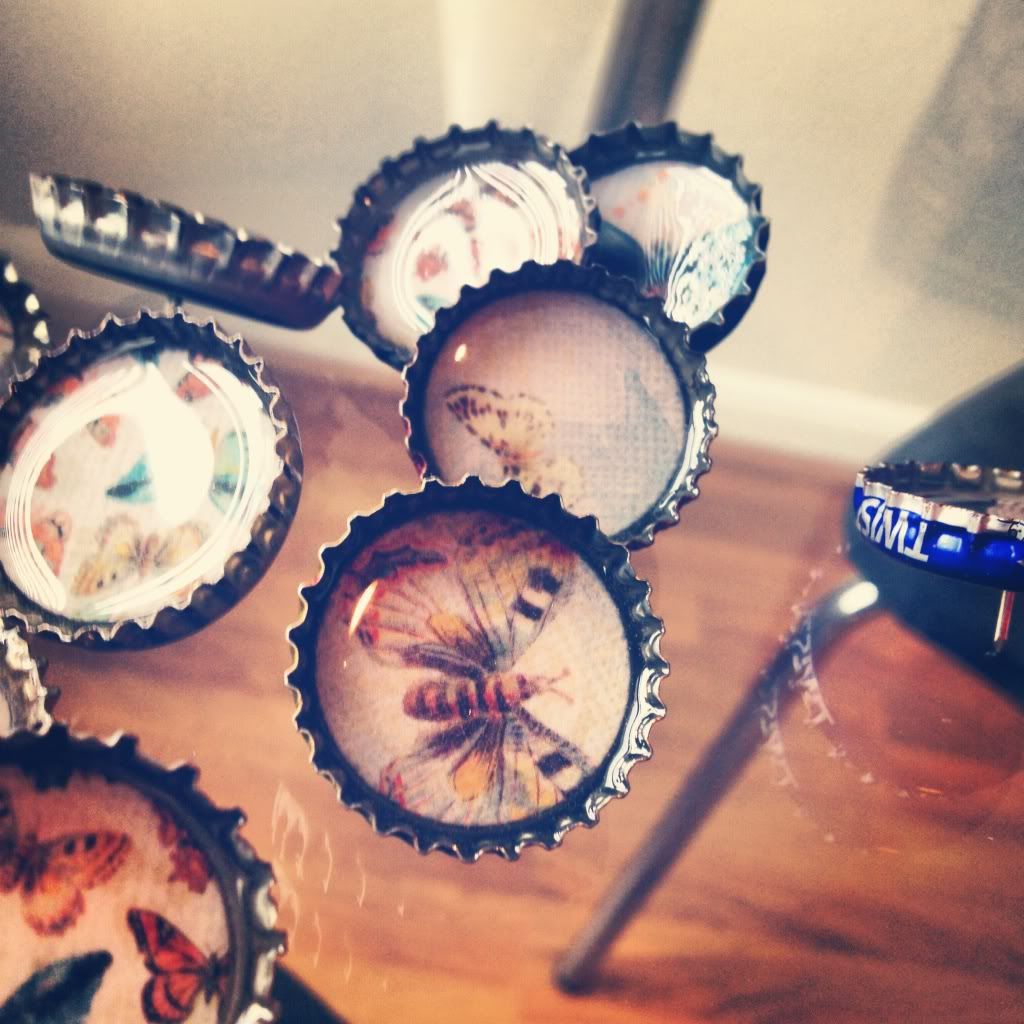 Got the idea for these from Martha! of course. She's always has the best stuff :)




The differences that I changed from her instructions is that I used patterned paper instead of photos and I pushed the tacks in through the inside of the bottlecap rather than gluing them to the back side.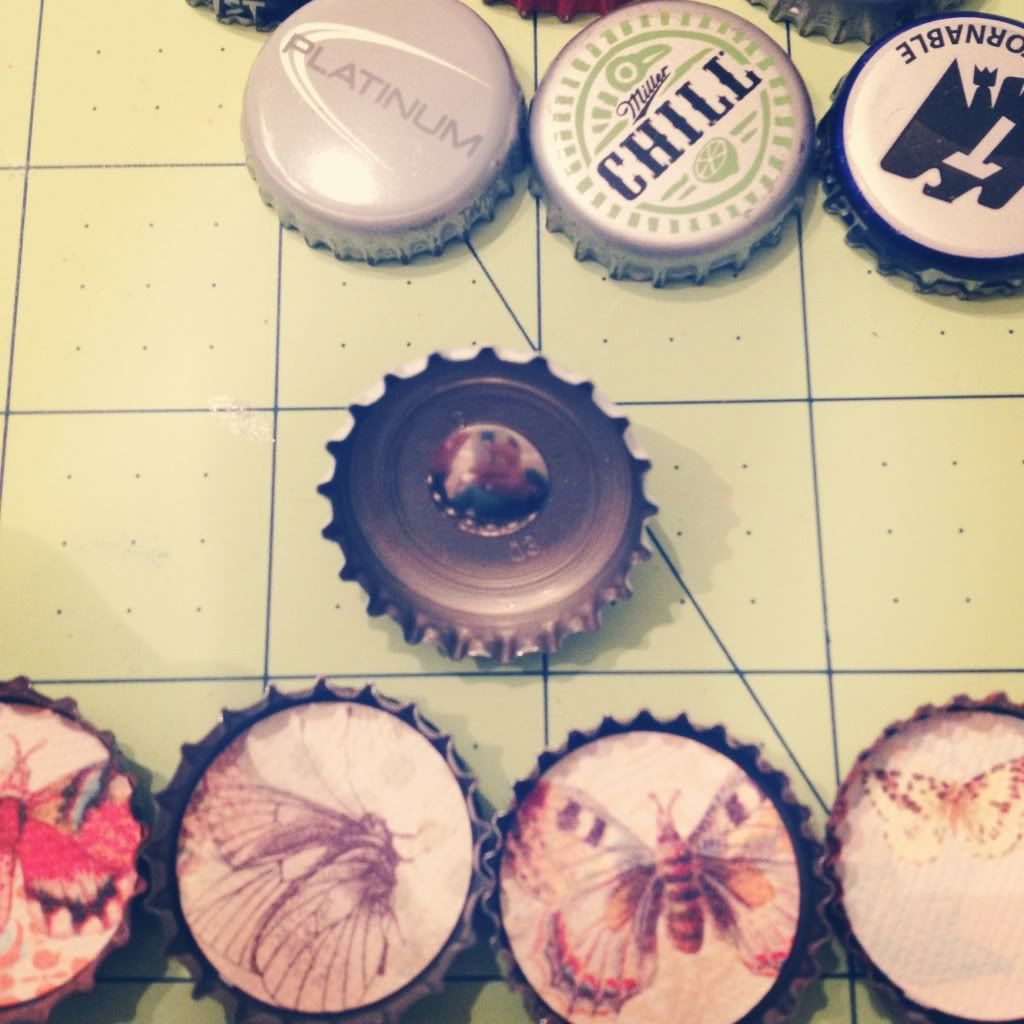 Use a 1" circle punch - fits perfectly! Glue in the image and pour the resin as instructed on the bottle.




If you use this pin method, make sure you have something to balance it in because it will take several hours for the resin to harden. I recommend using Styrofoam, cardboard, or a strainer.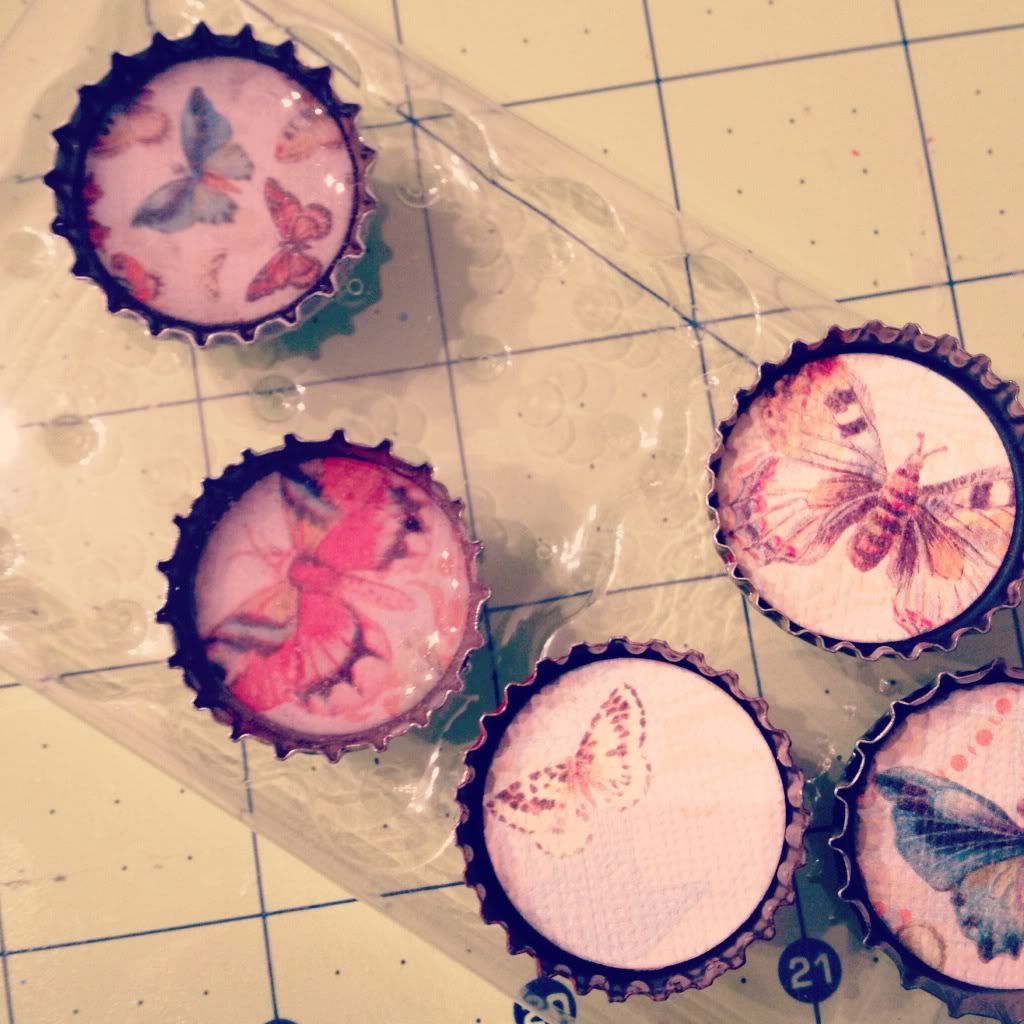 The photo above shows the difference the resin makes in terms of color change once you've poured it on your photo. You can purchase some sort of transparent dye to add which makes it more clear. I didn't.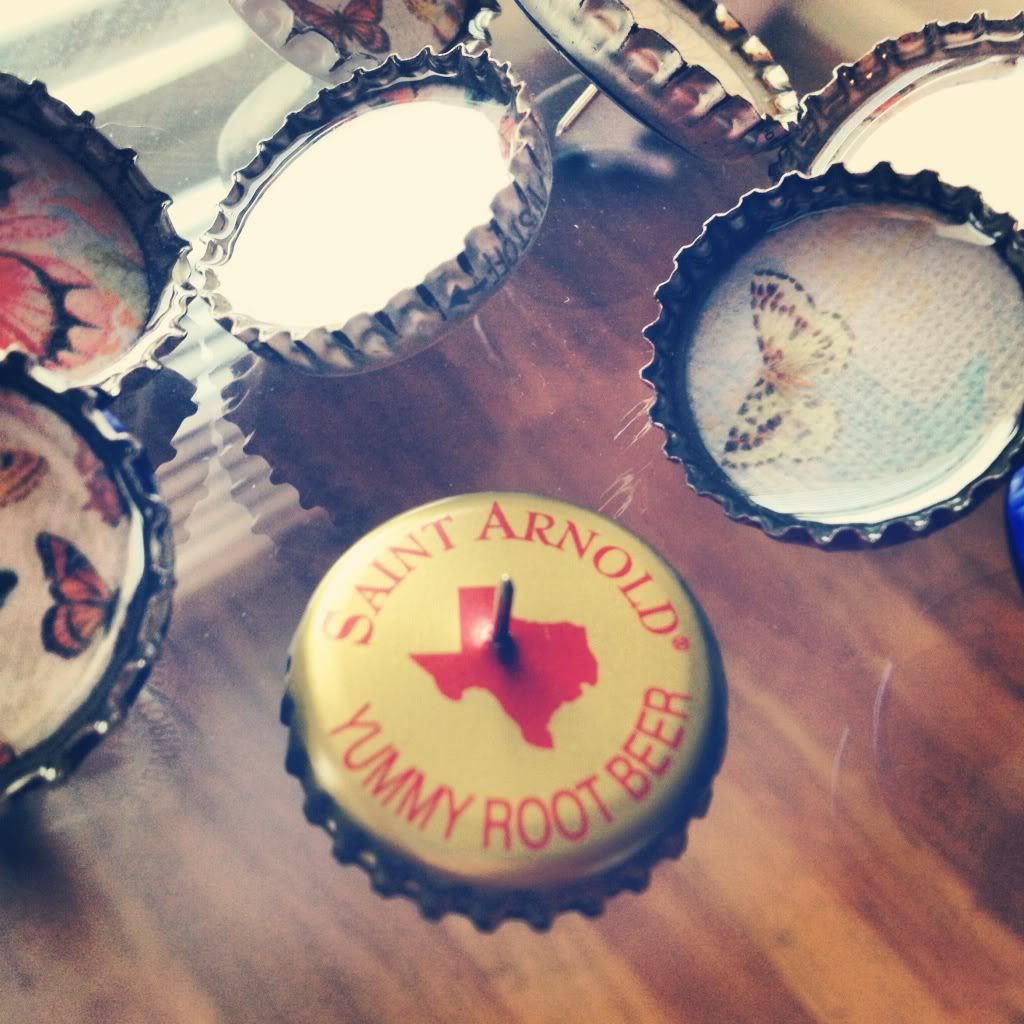 Side note: pushing these pins through requires a little strength and a steady thumb :)

The resin will take overnight to dry. Do not touch it in the process or you will leave a thumbprint in it :)