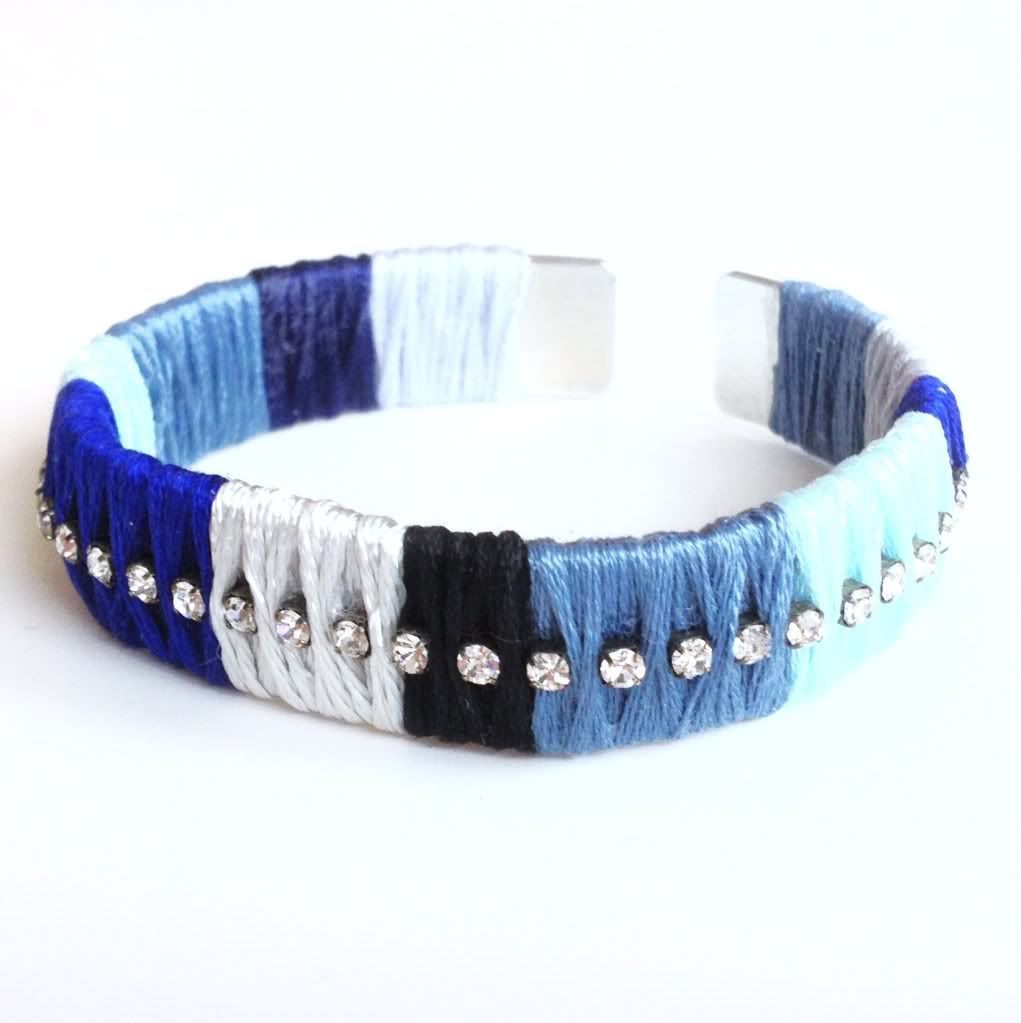 I saw this cuff at anthropologie for $28 and thought I could totally make it for less! I spent about 8 dollars in supplies! You'll need a cuff, rhinestone chain and some thread.




I used tacky glue to start wrapping the thread. Go around once for how ever long you wish.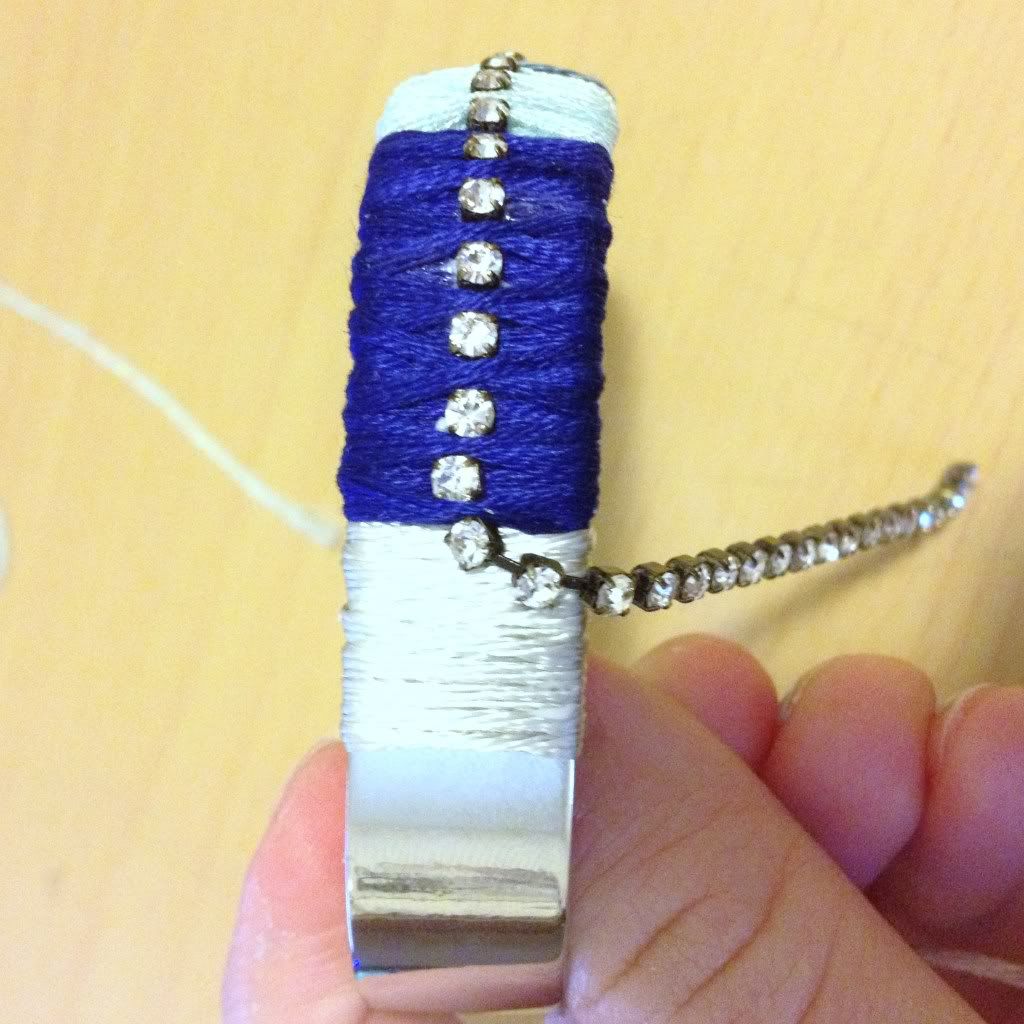 Add the rhinestone chain in over the first layer.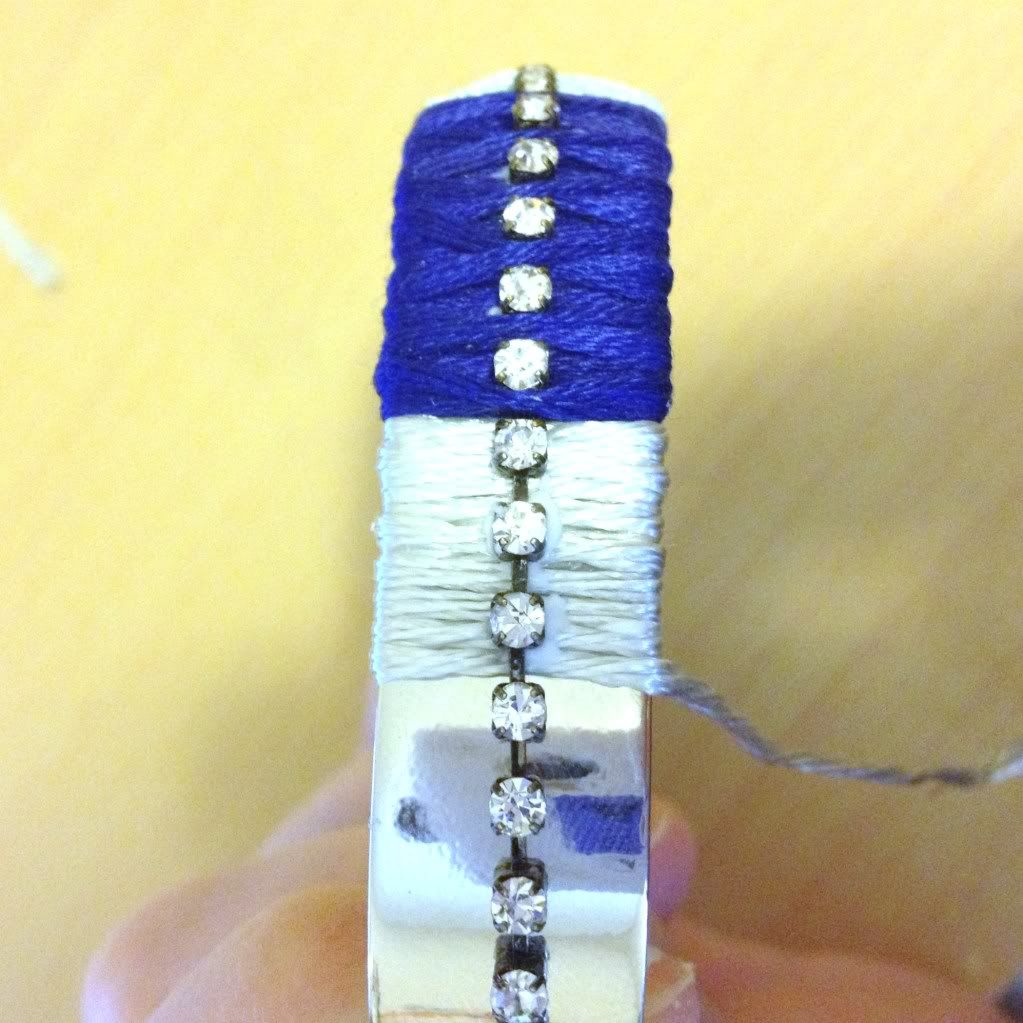 Wrap the thread in between the rhinestones about 2 or 3 times and end the thread with glue under the next set. Repeat!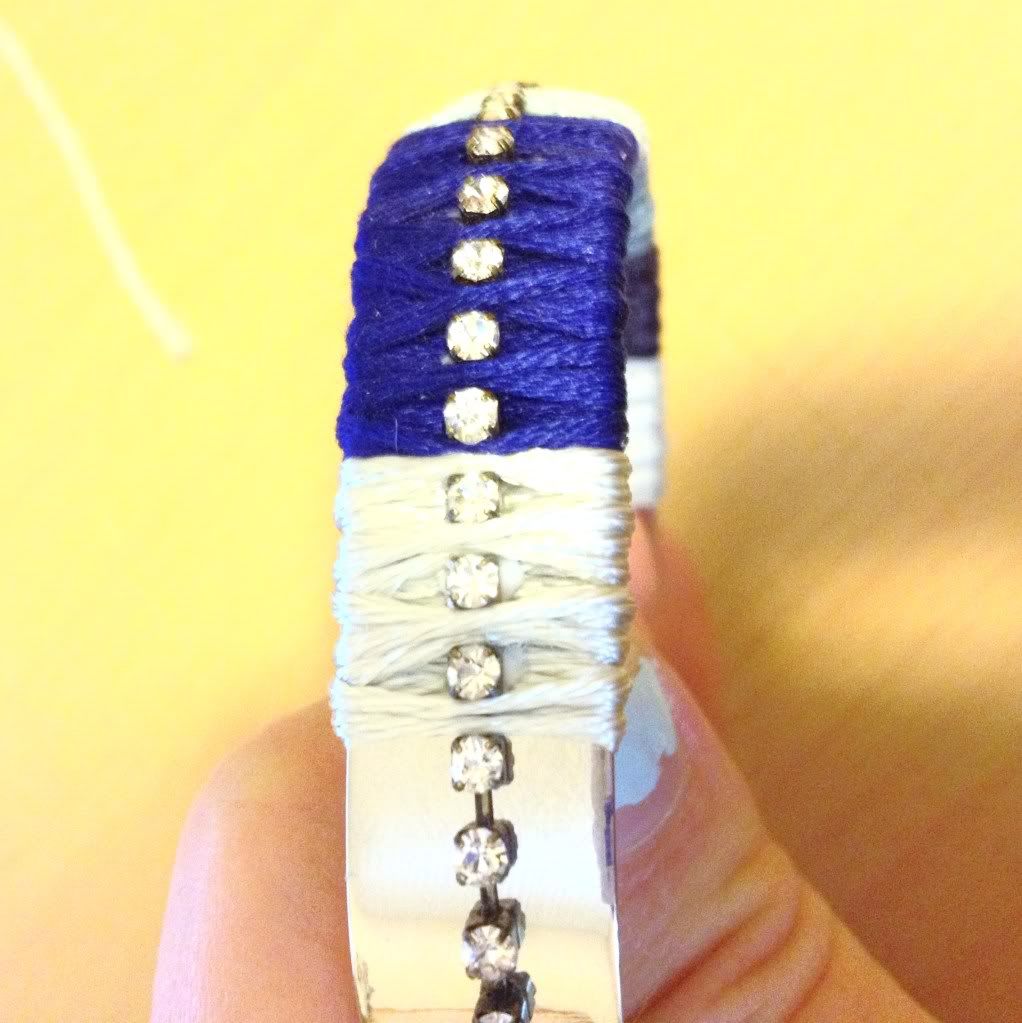 Have fun DIYing!