I took off my Christmas wreath and the door looked way too bare! I adore making these yarn wreaths! Previously I made this
Halloween wreath
last year.
To create this craft you'll need a styrofoam wreath, yarn, felt, and a hot glue gun.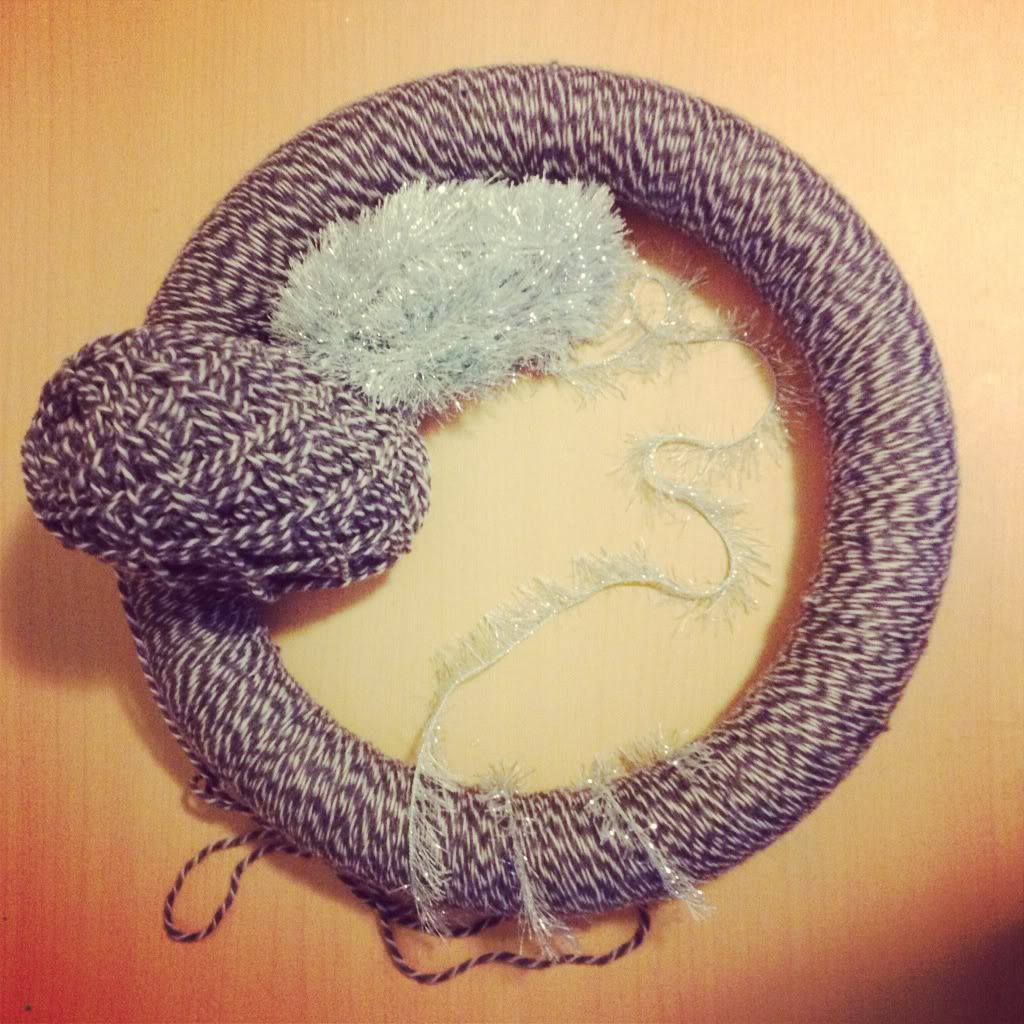 I used this cute yarn by Martha Stewart called "eyelash" yarn. It gives it a fuzzy feel :)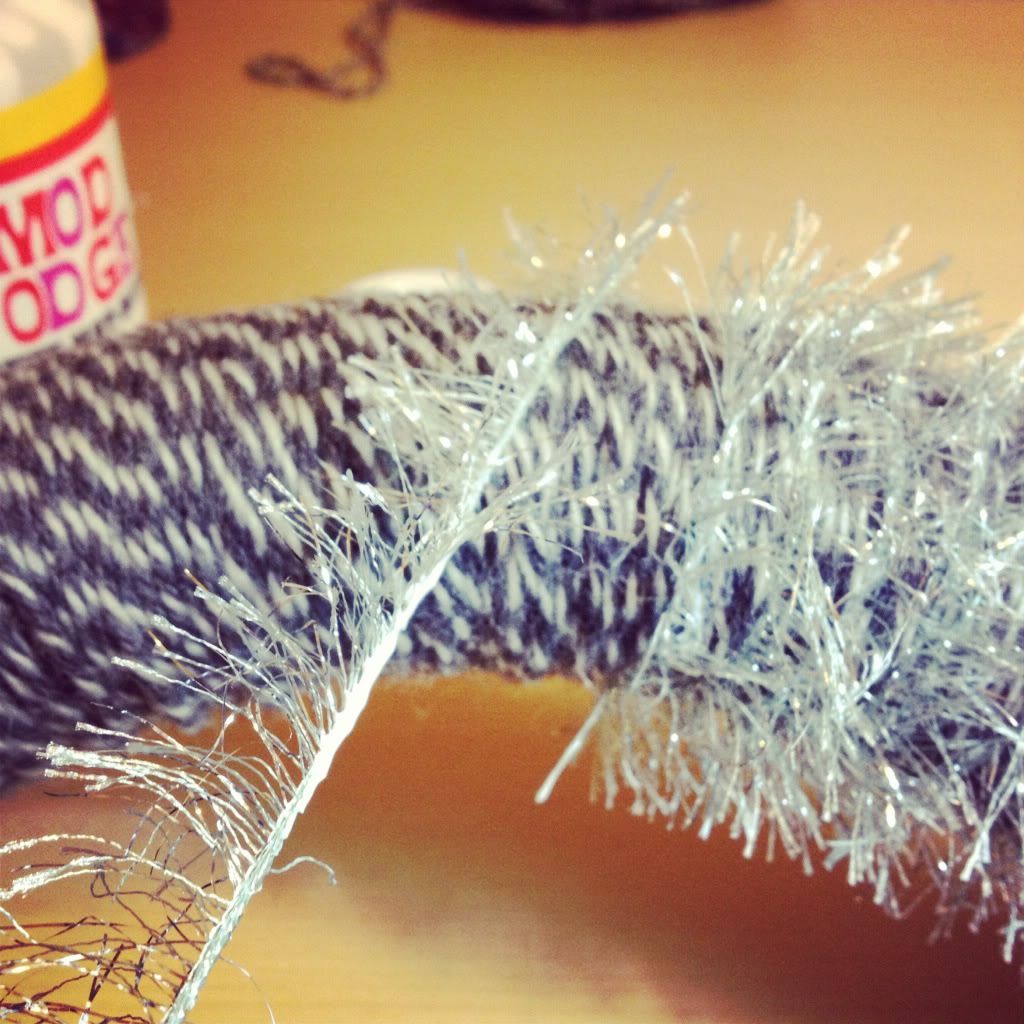 First, glue the regular yarn first then the eyelash yarn over it.
To make the felt flowers, I cut out long strips and cut or fold them over (the mums) then cut. Glue them starting at the ends and roll them up!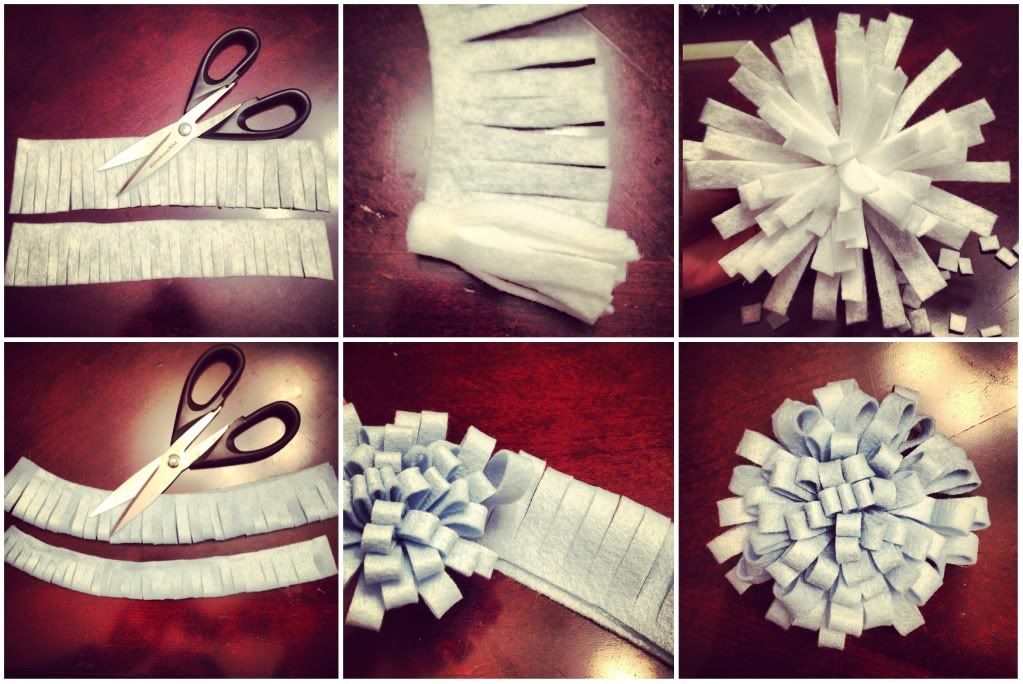 The rosettes are similar. You just cut at a wavy line like a spiral starting from the outside side to the center.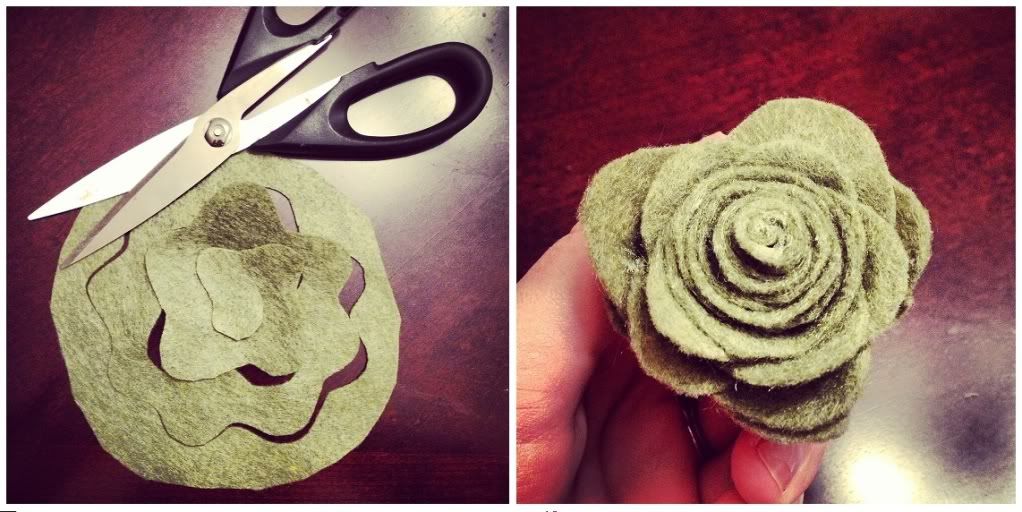 Then hot glue each flower in. I recommend gluing the larger flowers and then the smaller ones.