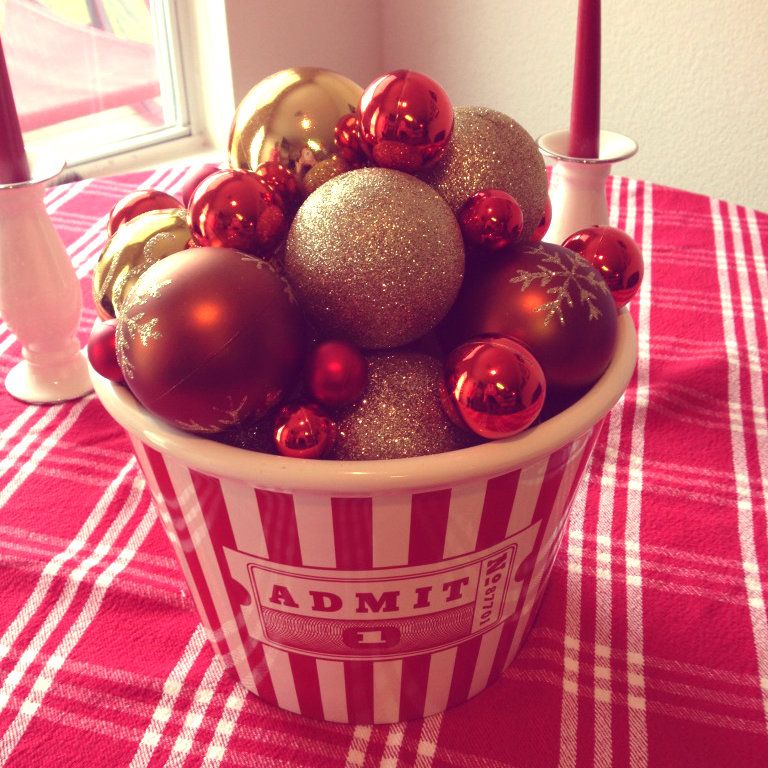 When you adapt different styles for christmas you wind up with a lot of old decorations like ornaments, trinkets, and those pesky christmas lights that fail! I've found a good way to use these around the house (or as gifts) so that they don't go to waste!
From
Lulabelle Handicrafts
You can use old ornaments in mason jars! I love this idea because I have a lot of jars. I filled mine with ornaments, old garland, tinsel, and I even unscrewed the light bulbs from strands that stopped working and put them inside!
From
What Possessed Me
you can take christmas light bulbs and paint them into new ornaments!
From
A Diamond in the Stuff
you can glitter up these lights and attach magnets!
I filled up a popcorn bowl with leftover ornaments and it kinda gave it a popcorn feel with the gold balls!