Totally getting ready for Halloween. Yeah it's mid August.. but it's like 50 degrees out! This is a pretty easy craft as long as you have patience and a buttload of rhinestones. Here is what you will need.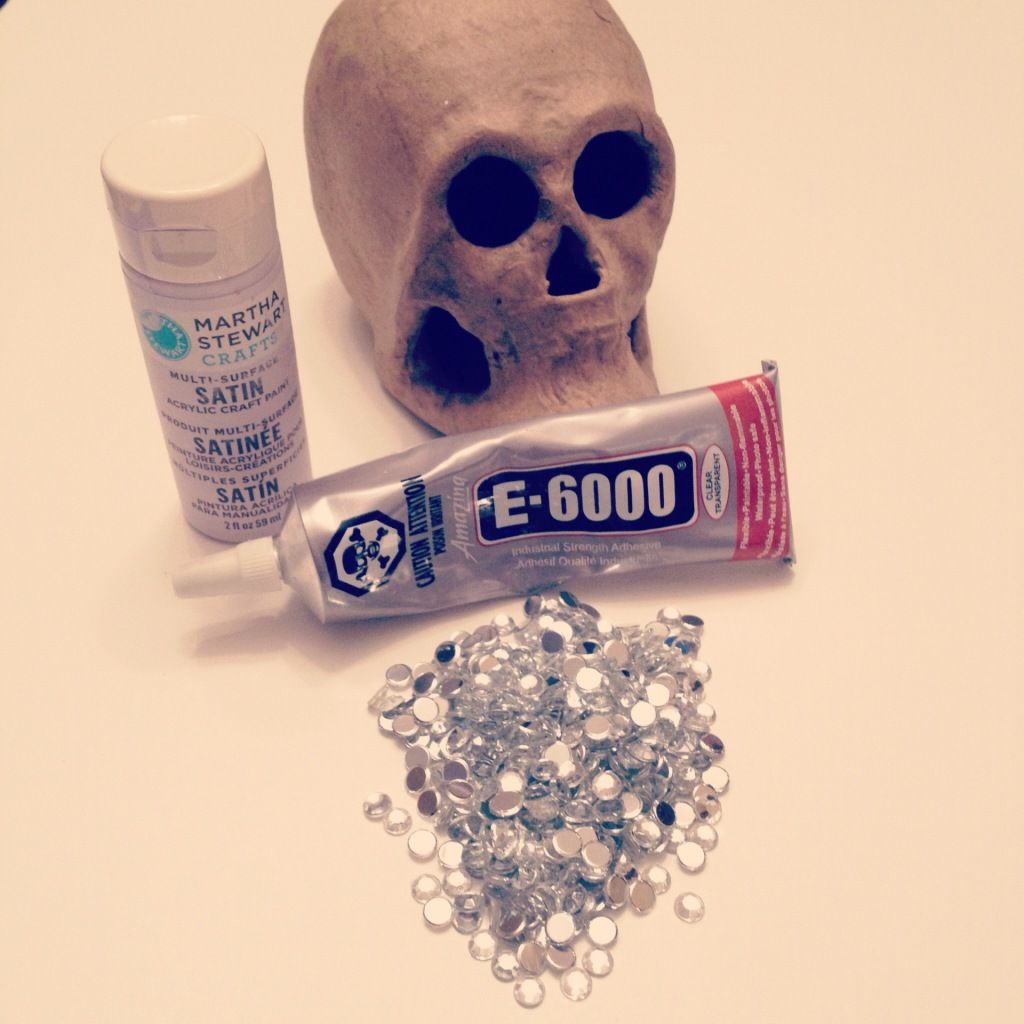 I started by painting the paper mache skull "Sweet Pea" from Martha Stewart. It's a light purple/bone looking color.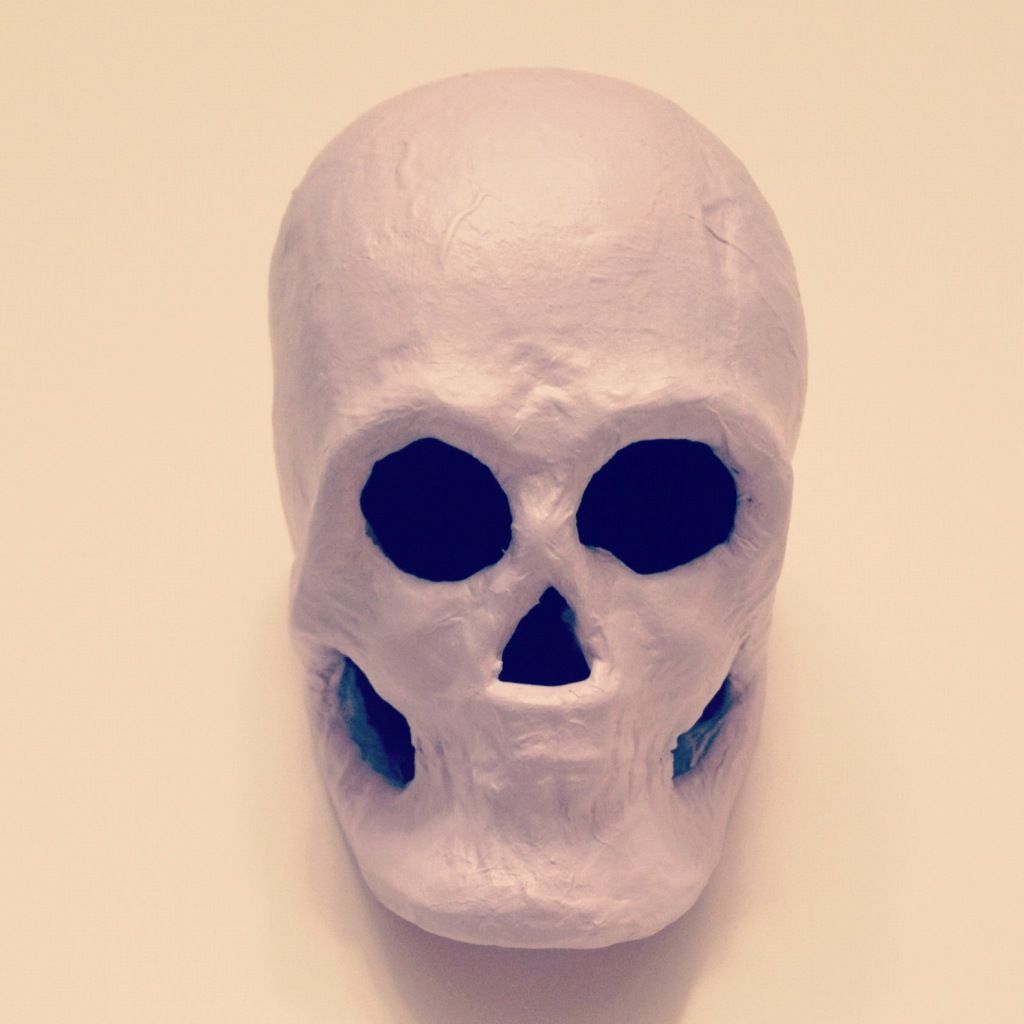 Start around the eyes and nose gluing down rhinestones.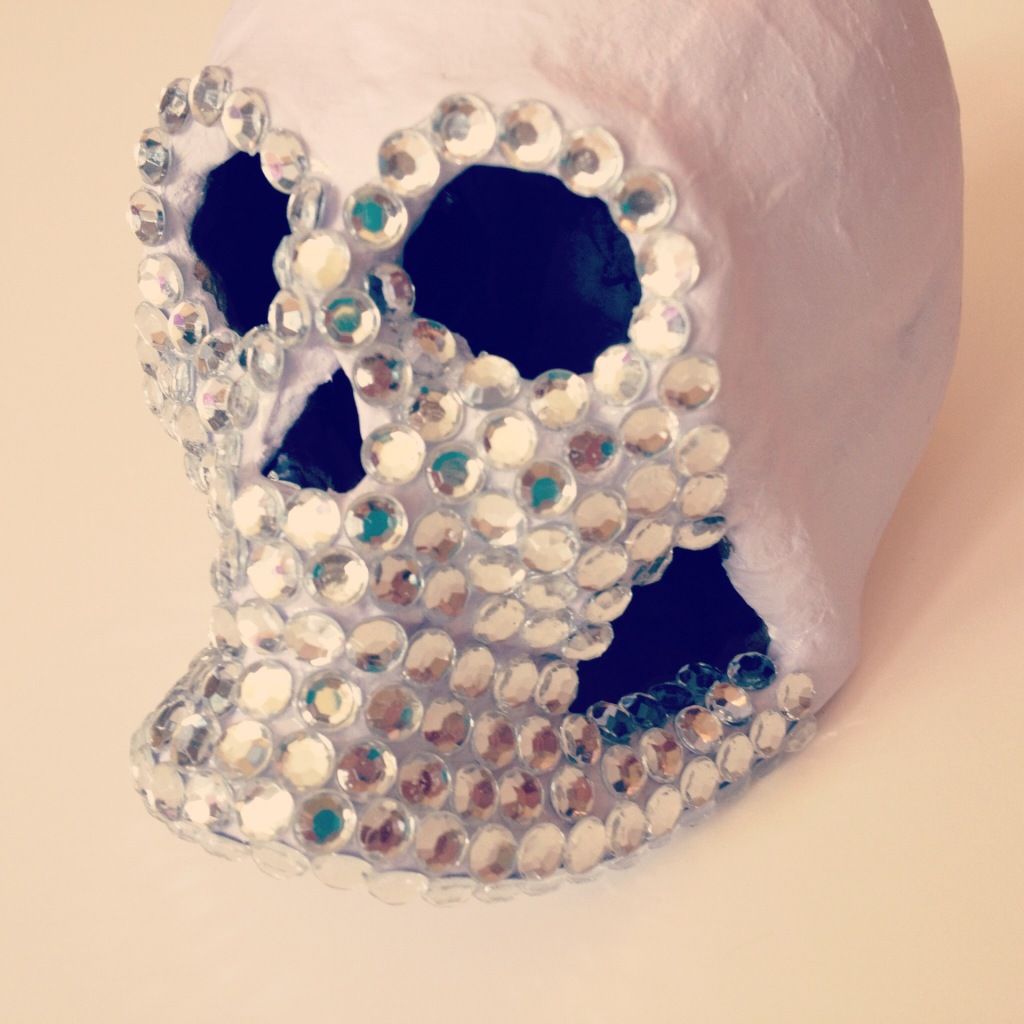 I thought about 450 6mm rhinestones would be enough, but I actually needed 900!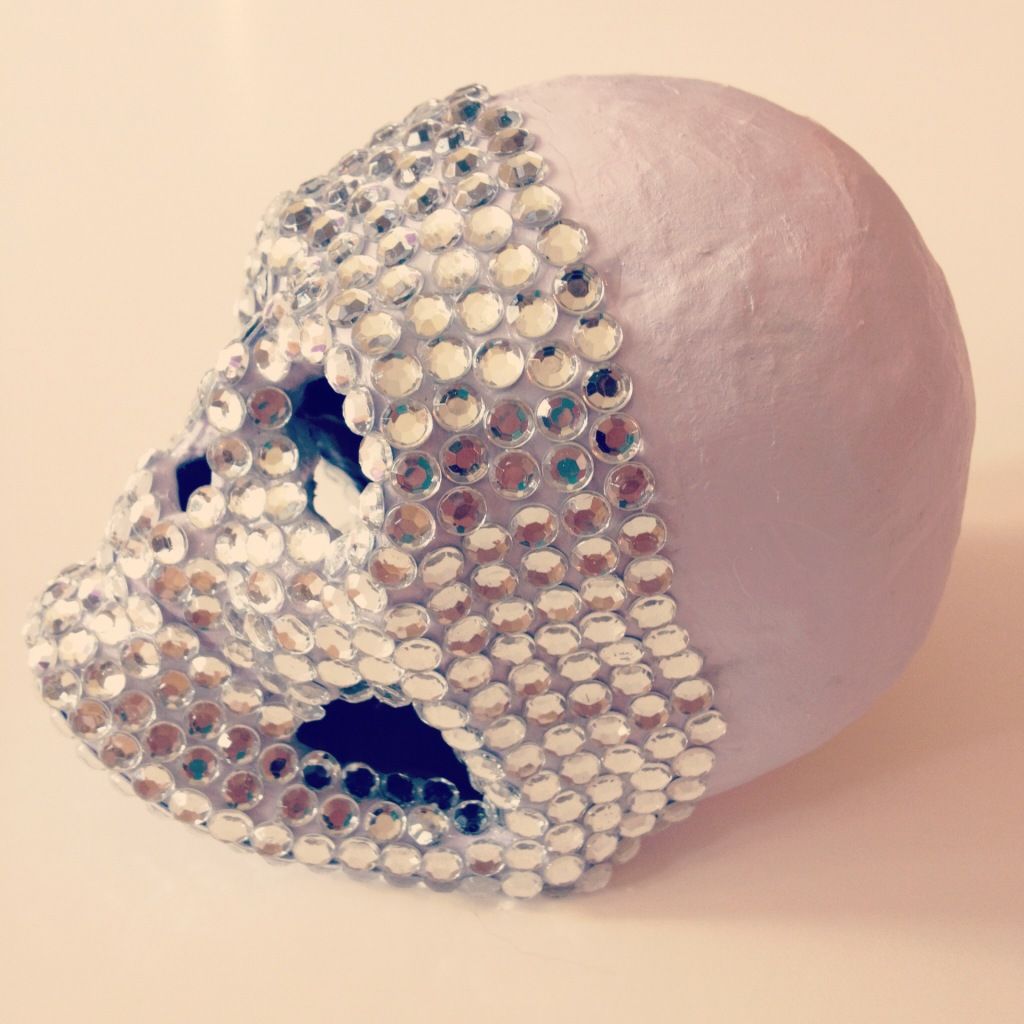 Keep going until you have finished the entire thing!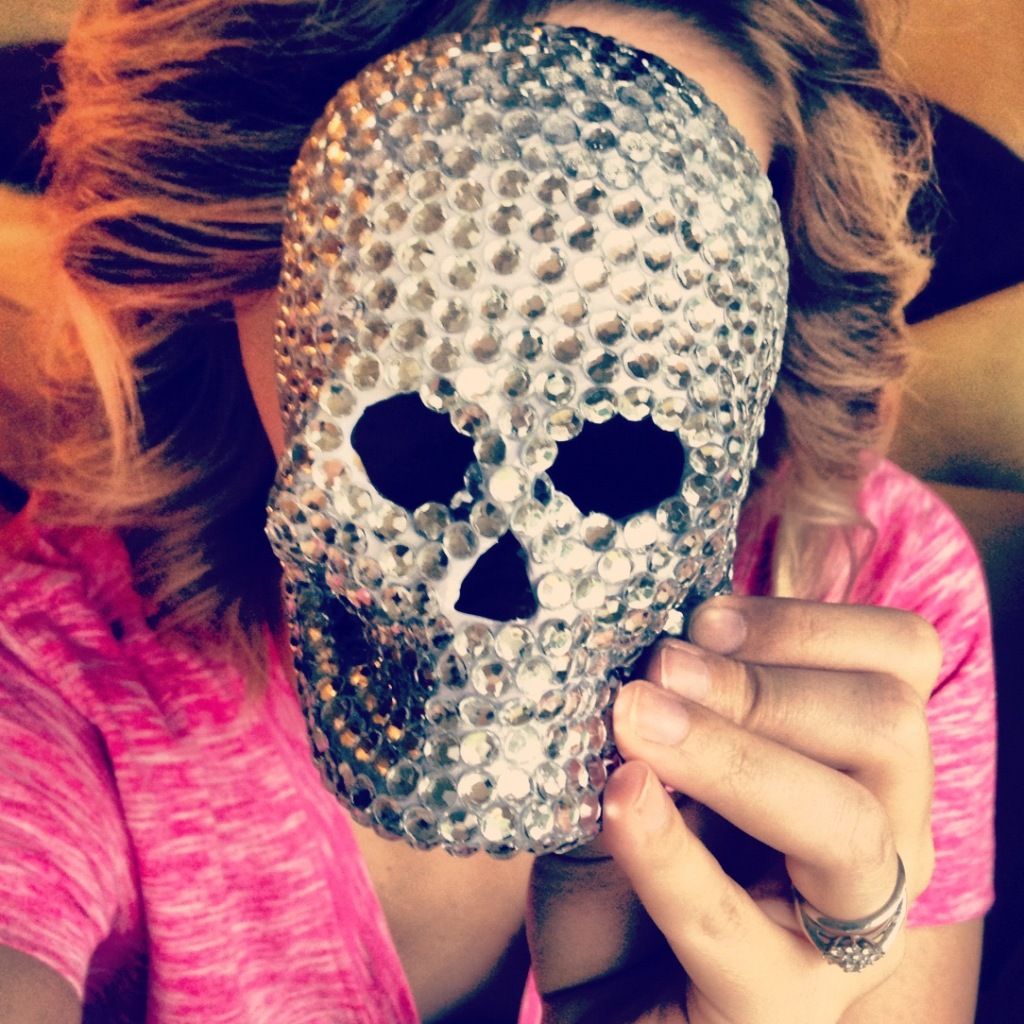 It's pretty creepy and cool!!