I've been wanting to make these yarn wrapped wreaths for awhile now! And I found these awesome thick 'mango' yarn from Martha Stewart on sale at Michael's! To make this wreath you'll need three packages of it.
Start by adding a thick layer of mod podge to the wreath and start wrapping!
Keep going!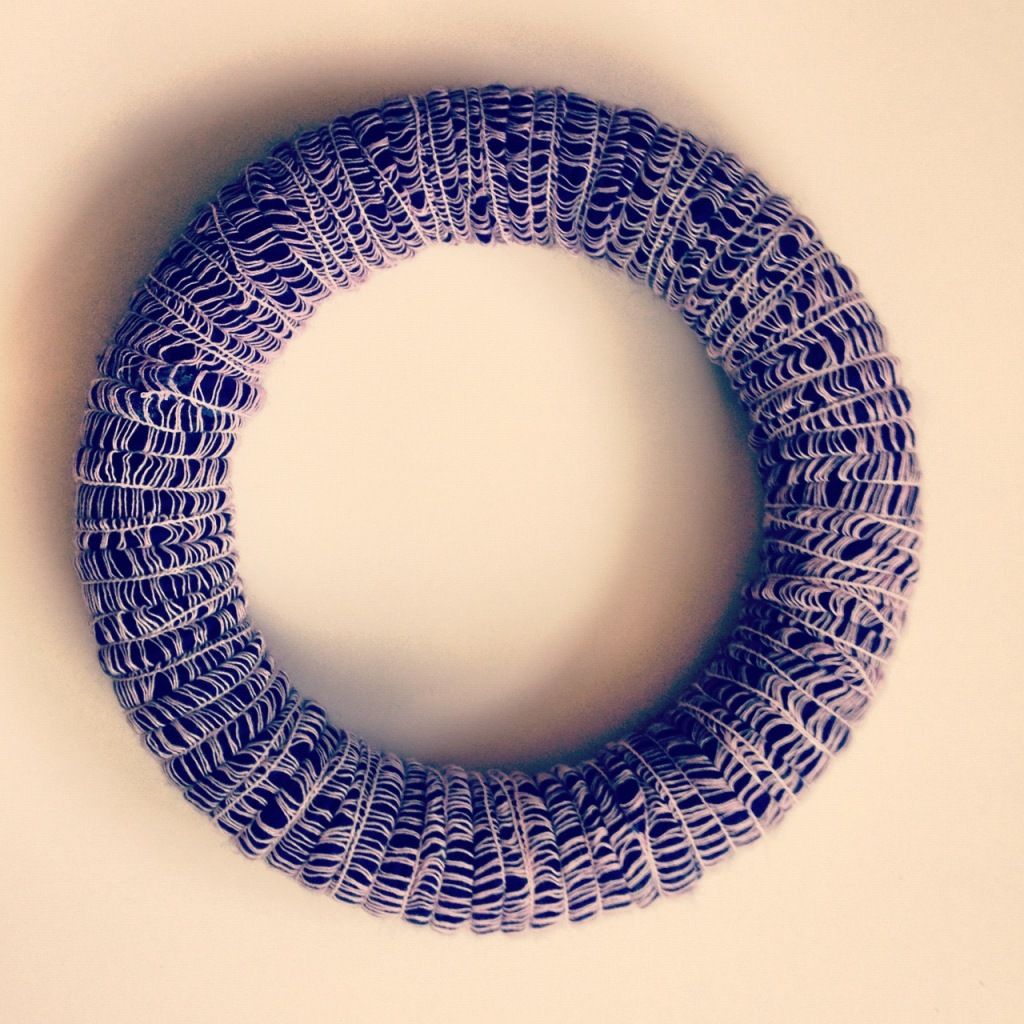 I added some felt flowers and a RHINSTONE SKULL which I made in a previous post.
These are really easy to make! You take a piece of felt two inches wide and a foot long and glue it hot dog style along the long edge. Once dry cut slits on the folded side, halfway through. Starting wrapping around a felt circle and glue as you go along towards the center in a spiral. The wider the slits ~ the wider the pedals.
I used some E6000 glue to afix the rhinestone skull. Make sure that you let something this large set for a few hours before using it. Then I glued some flowers around it with tacky glue.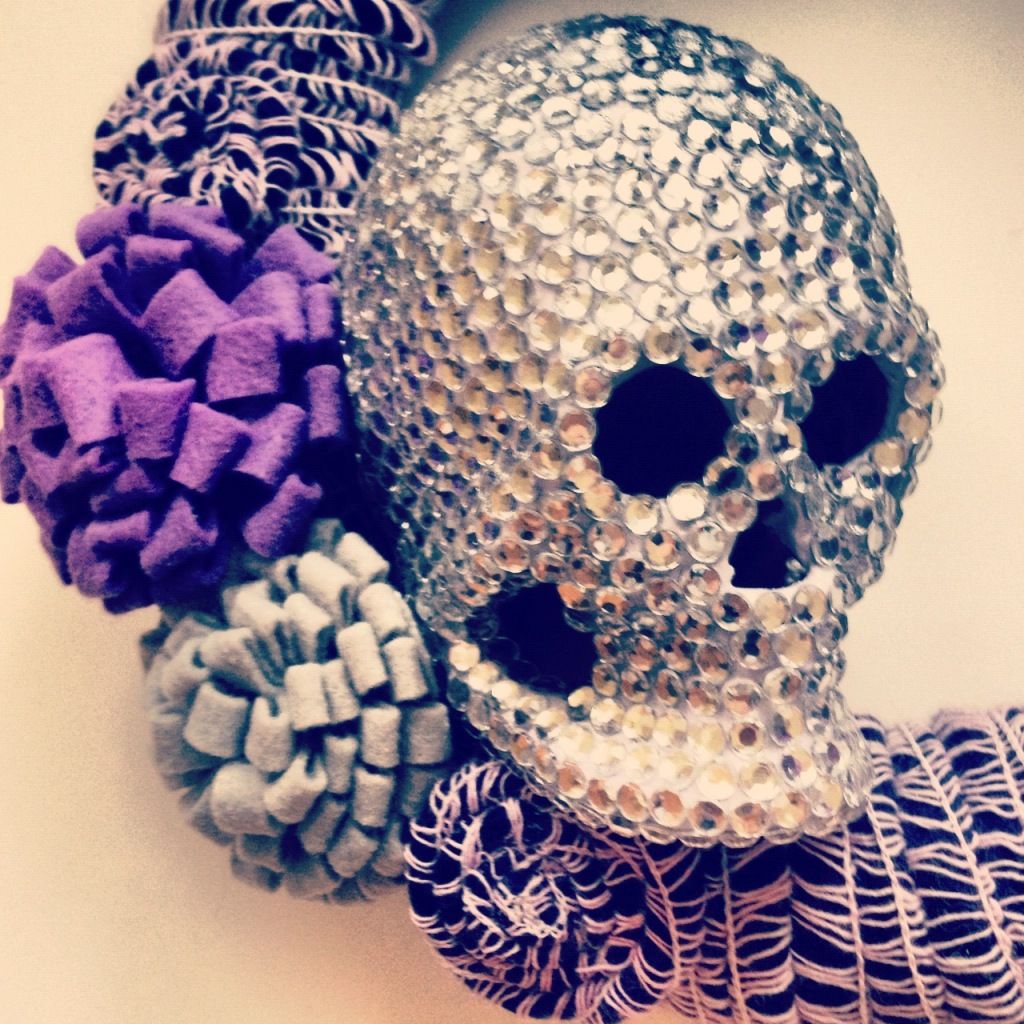 I'm going to make more of these... so easy!