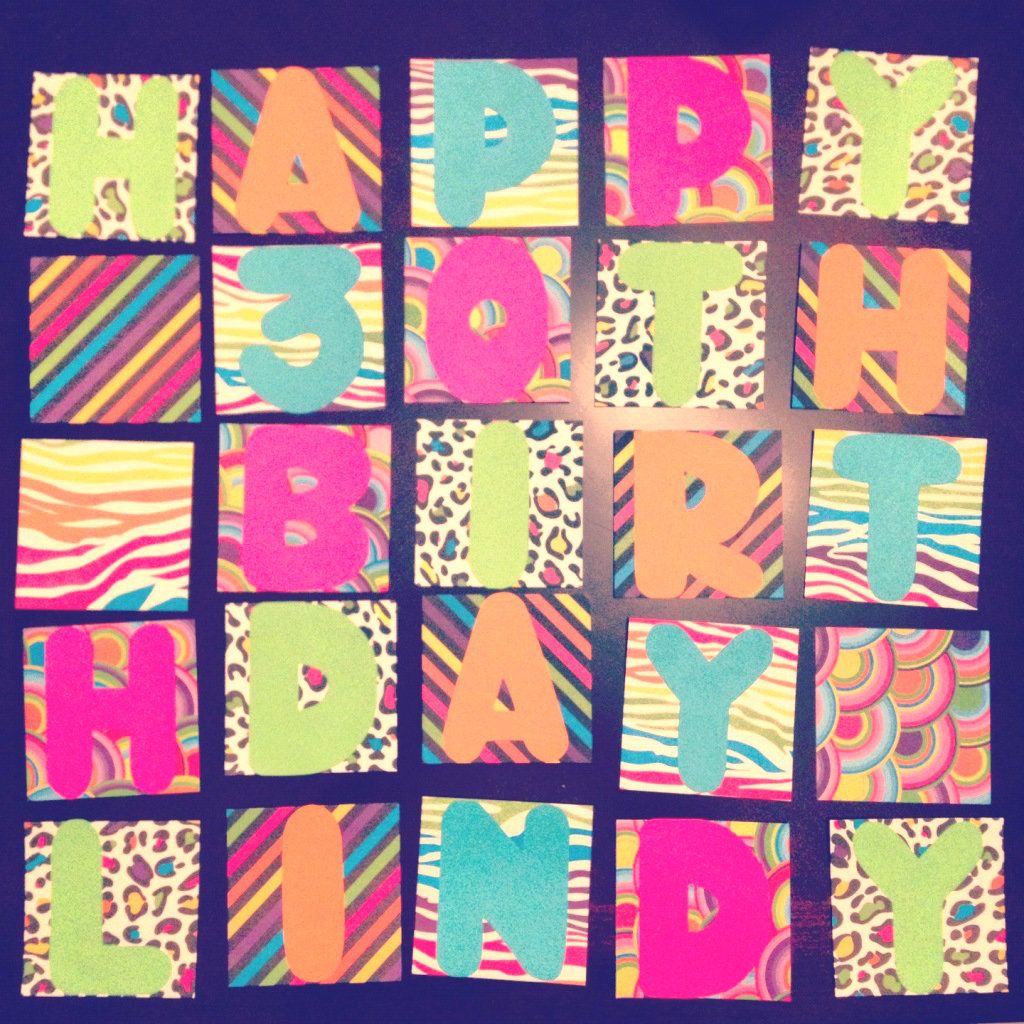 I recently made this birthday banner for a friend and it was super easy! I used neon notecards and some funky 80s prints from Michael's.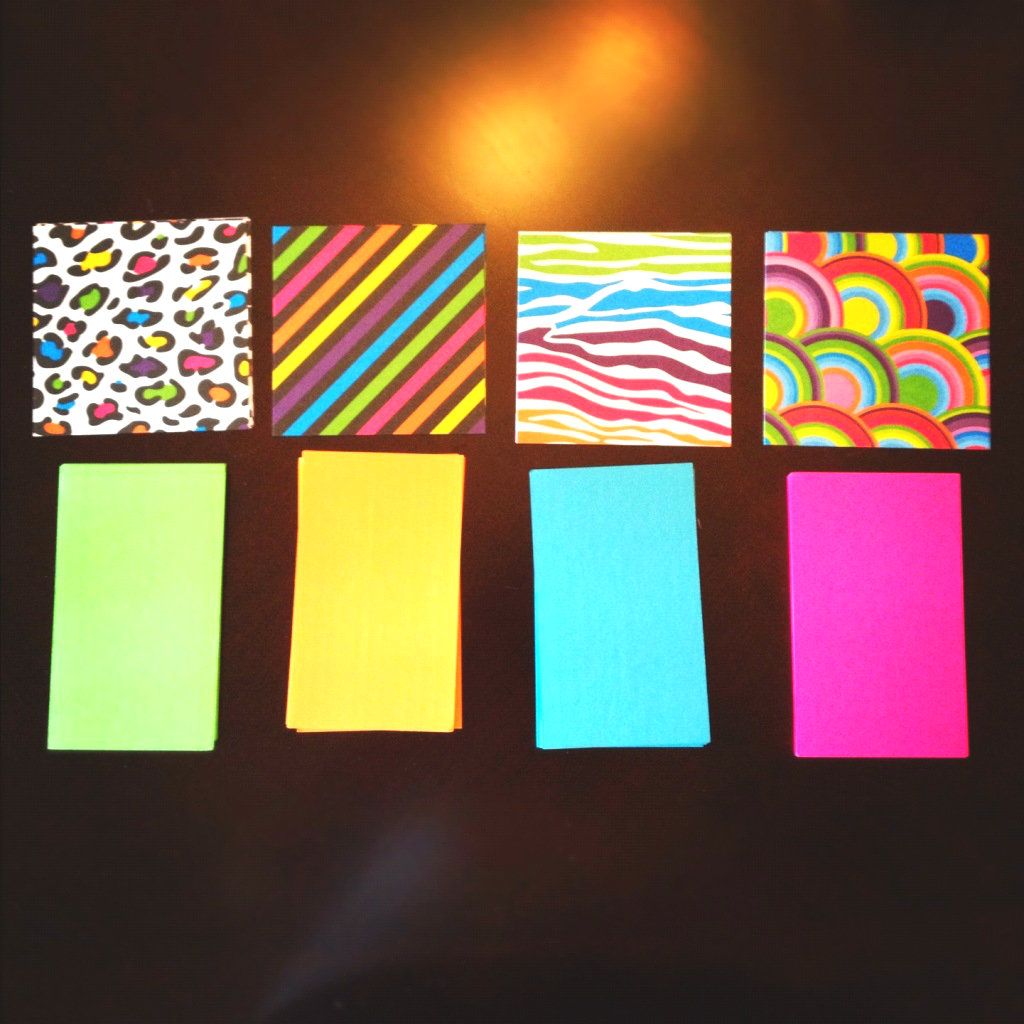 The squares were cut to 4" x 4". I hand cut the letters (you can make a stencil and then trace out the letters). I found this great font as a guide - NEON 80S from Urban Fonts, it's great because you can also type in "happy birthday" and it shows you how the font looks! Use a glue stick and apply them together.
I bought some silk 1/2" pink ribbon and glued it in between another 4" x 4" square.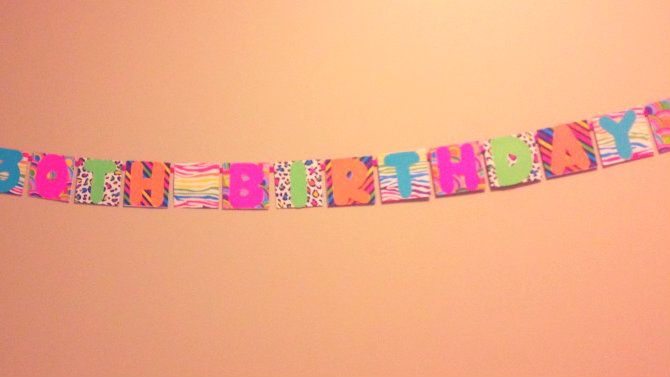 Great 80s song to craft to..