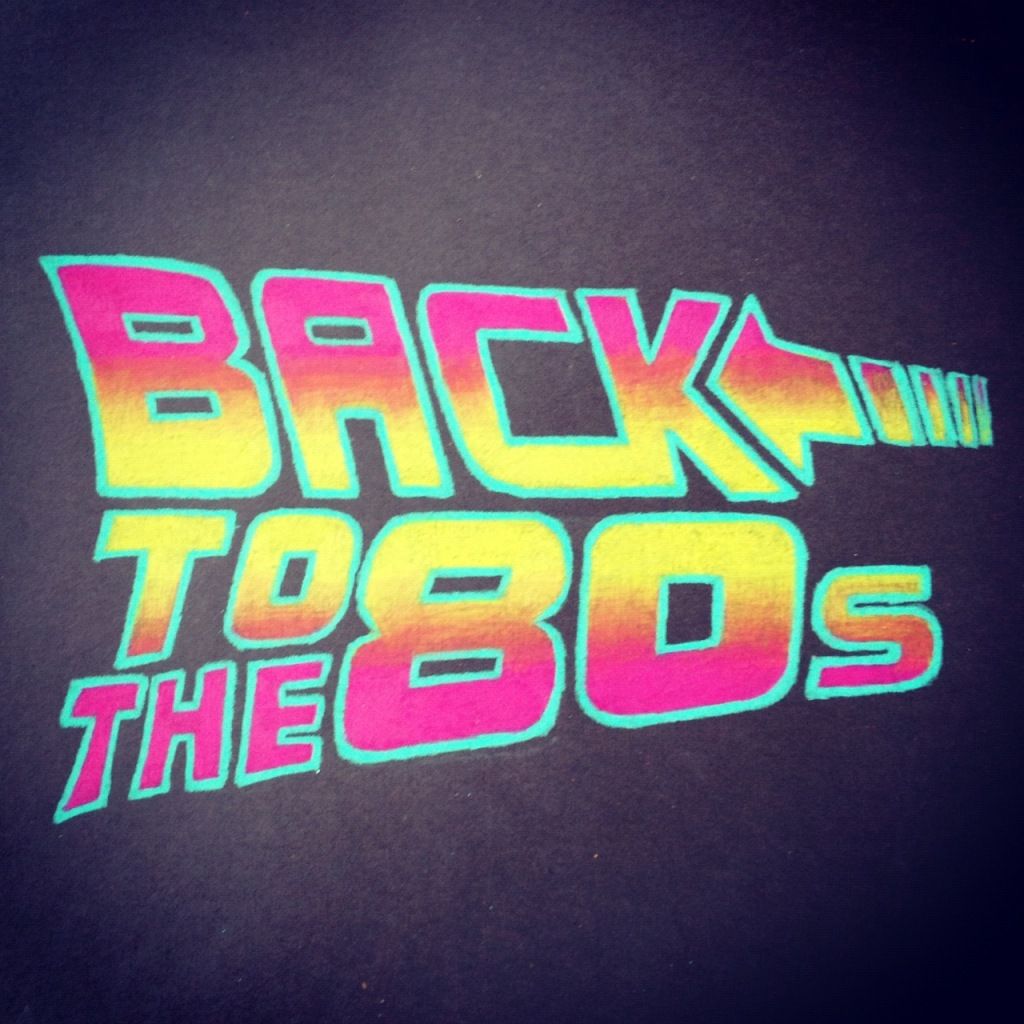 My favorite blockbuster of all time is Back to the Future. I can cite all three by heart. It's sad. This is my favorite part and the movie line of what I made: I made this sign for a friend's 80's party. I saw this graphic and basically copied the whole thing.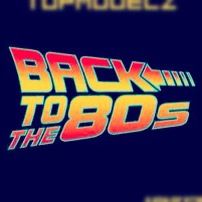 I used some black cardstock paper and Prismacolors: Process Red (PC994), Canary Yellow (PC916), Chartreuse (PC989), and Light Aqua (PC992).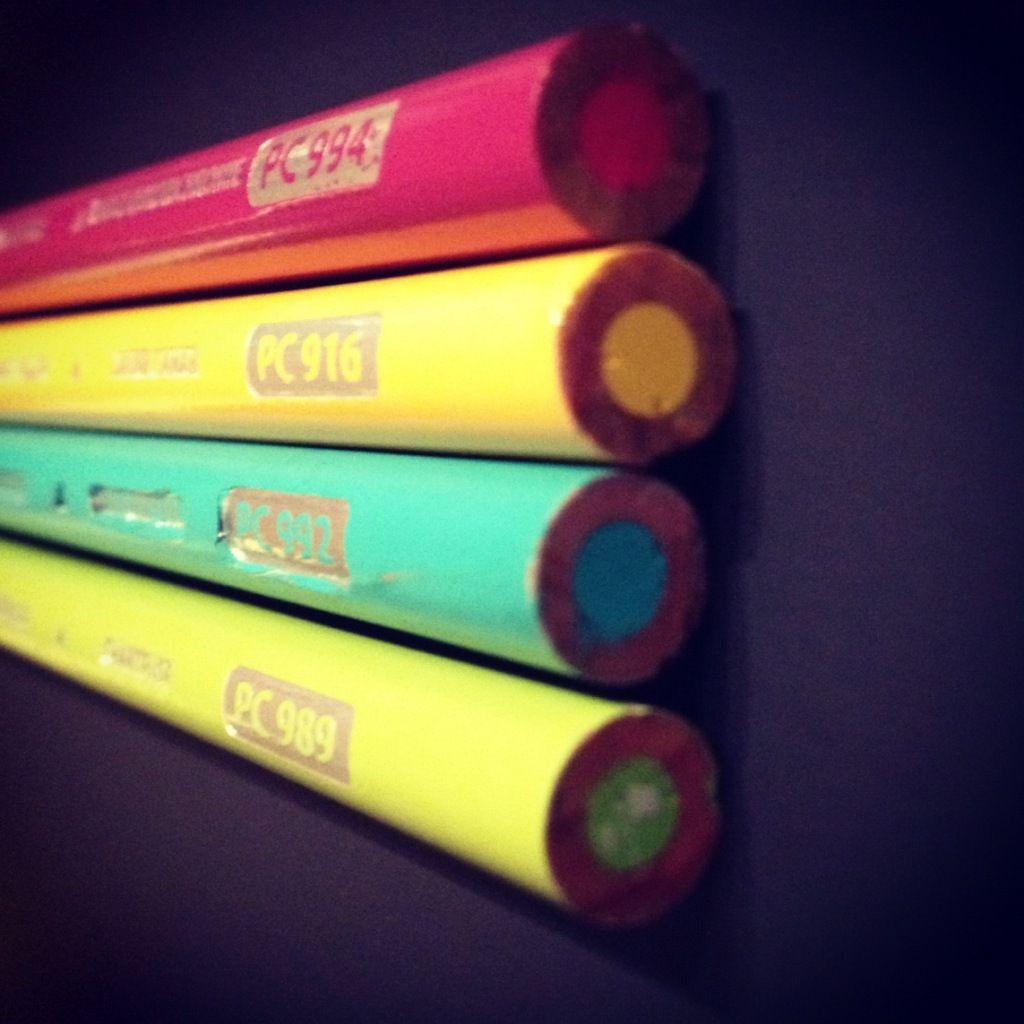 I first did a rough sketch lightly with the light aqua and then went back over it with a thicker coat. If you are not used to drawing by eye, you can get some trace paper and trace the outline, black out the other side with lead and then place over your paper and draw along the outline so that the lead goes through for a nice outline.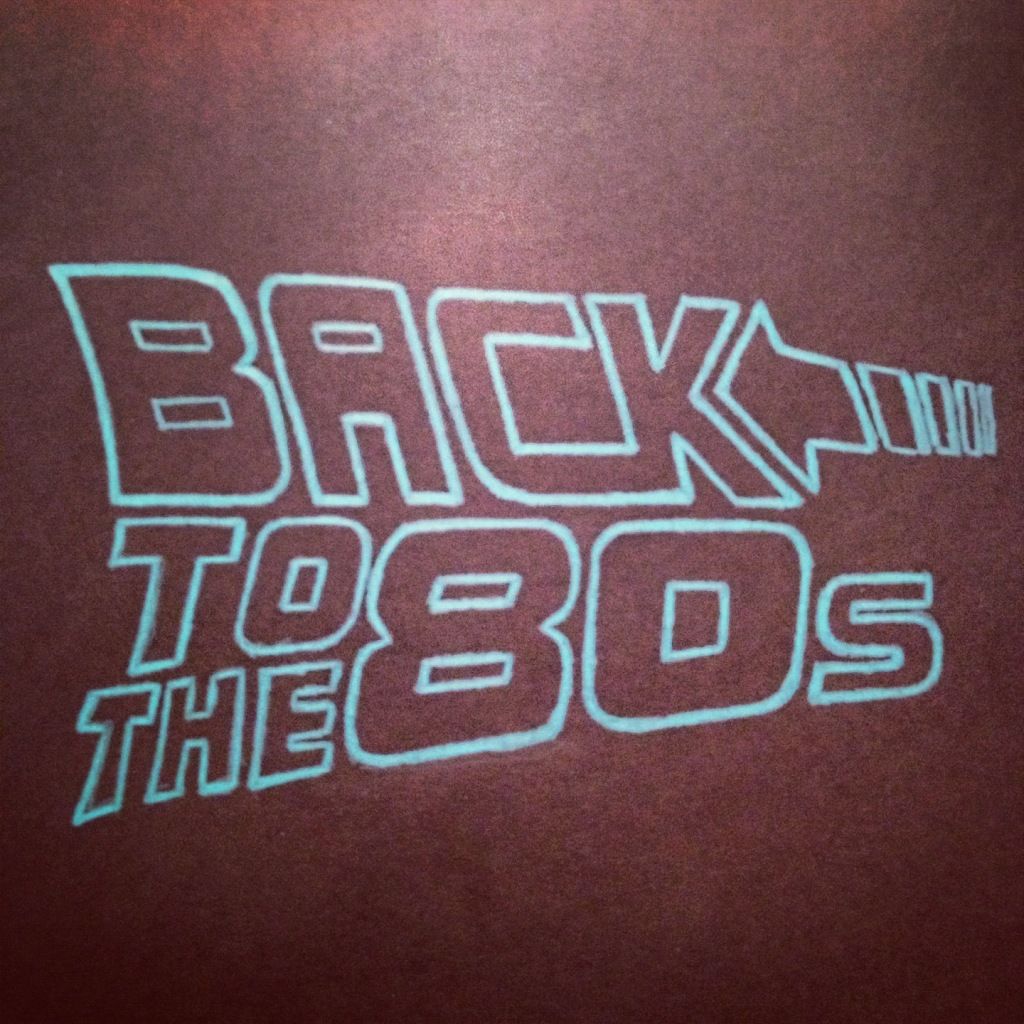 To get that blended look, simple color the top and bottom of the letters and then blend in the middle. If you blending-challenged Prismacolor makes blender pencils which work amazingly! (I forgot to get one) They also have primer pencils which make the colors pop more too..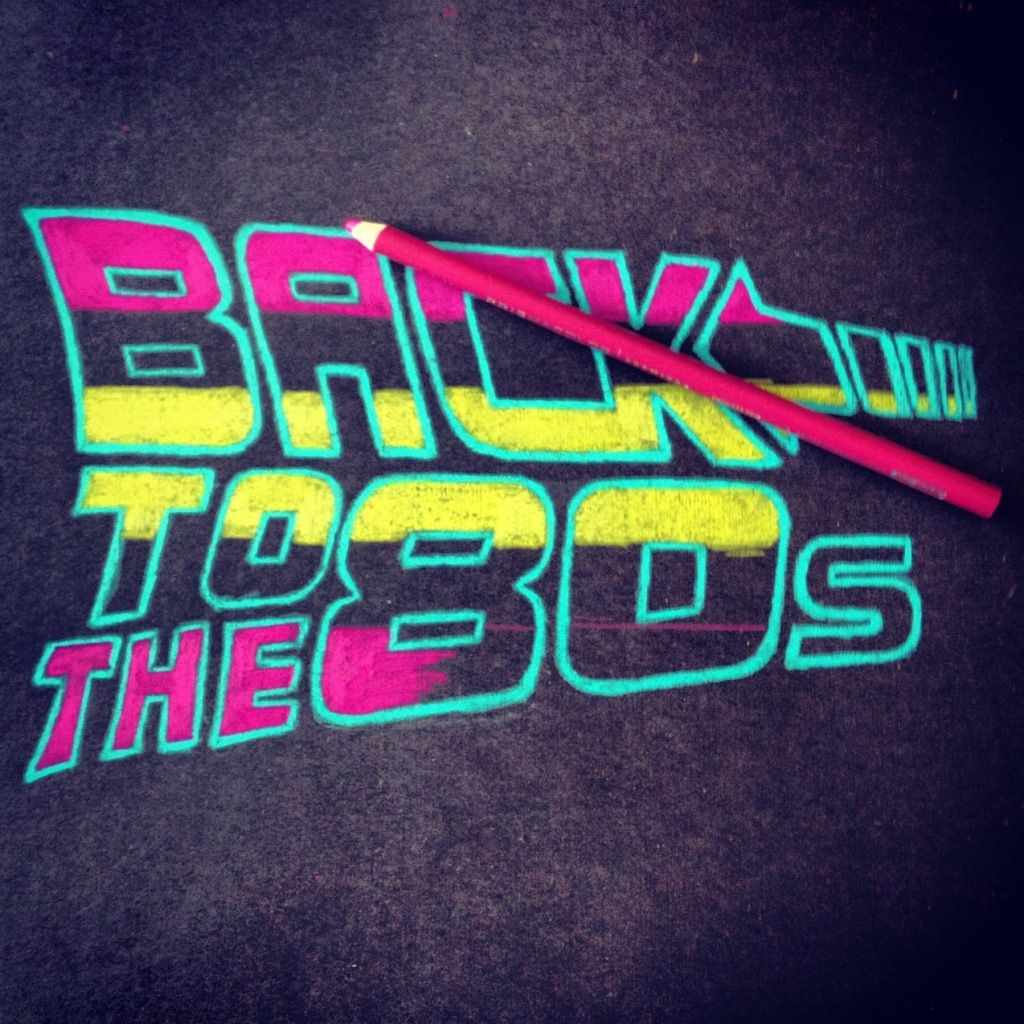 The quote is "Next Saturday night, we're sending you back to the future"; I thought it would be cute to put "tonight, we're sending you.." to the top since this is going on the front door. I took some foam board and drew a basic spikey cloud then took an exacto knife and cut it out. Then I traced the outline on some black paper and wrote the words out before mod podging it to the board.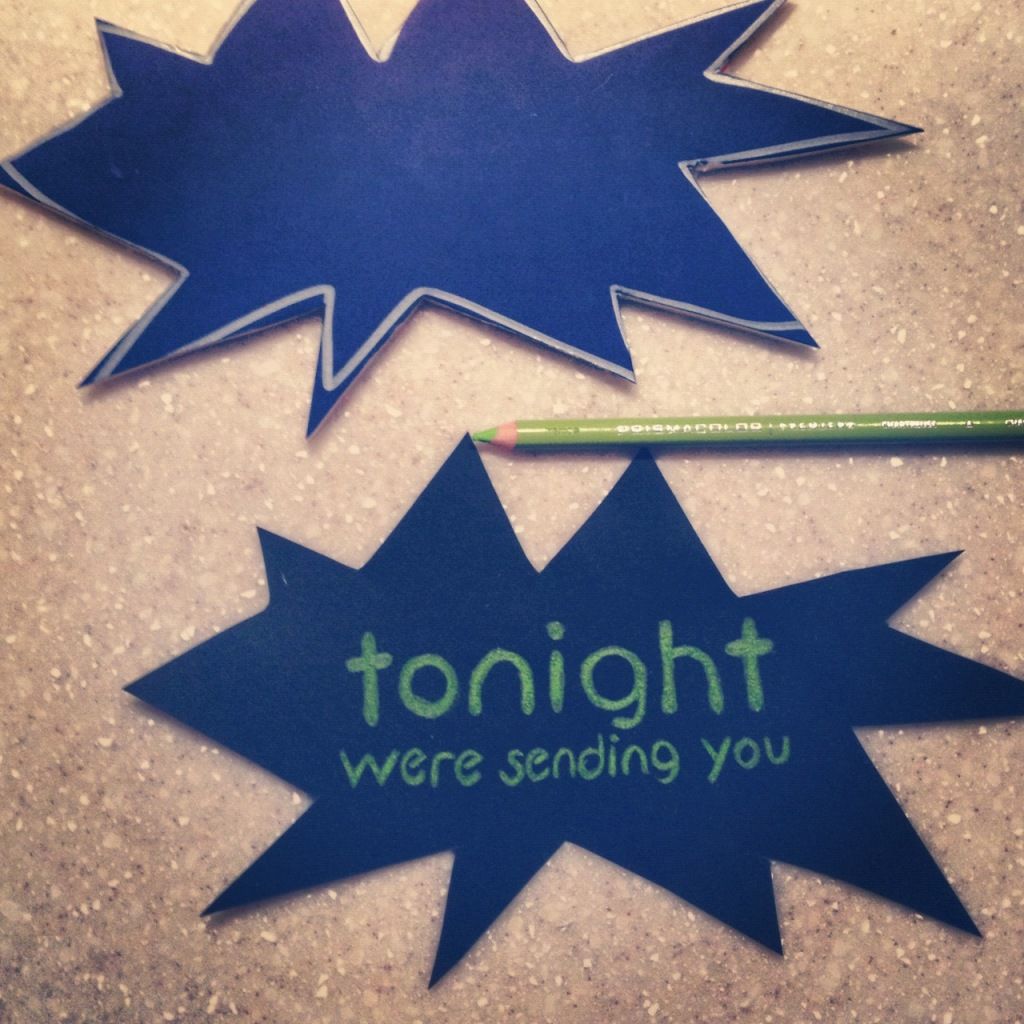 Add a few double sided wall mounts or tape and add to the top of the main part. I also mod podged that to a rectangle cut out of some foam board.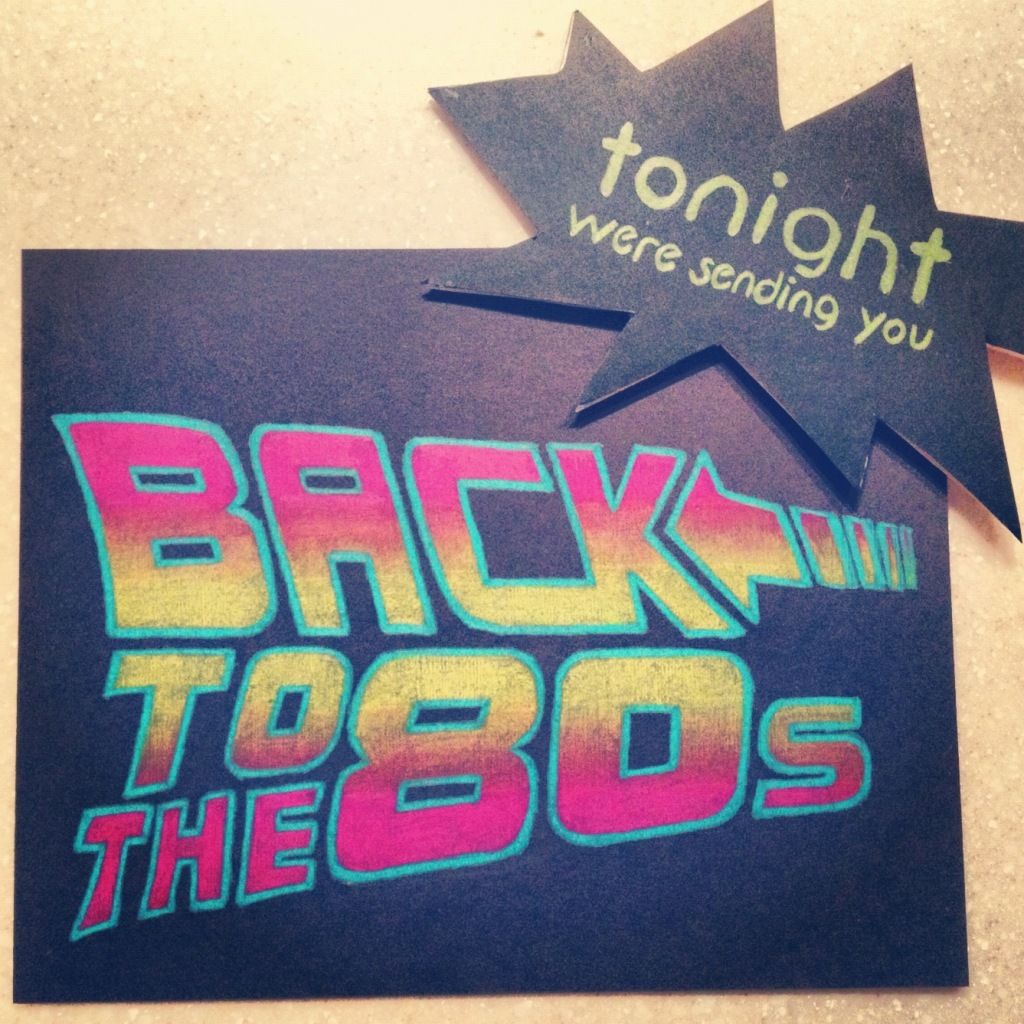 I spent less than 5 dollars on pencils and hardly used much of them. You could get it printed out but it would cost more for a nice print out and then you glue it to a board of some sort. But it so much easier and more fun to draw it out! :)