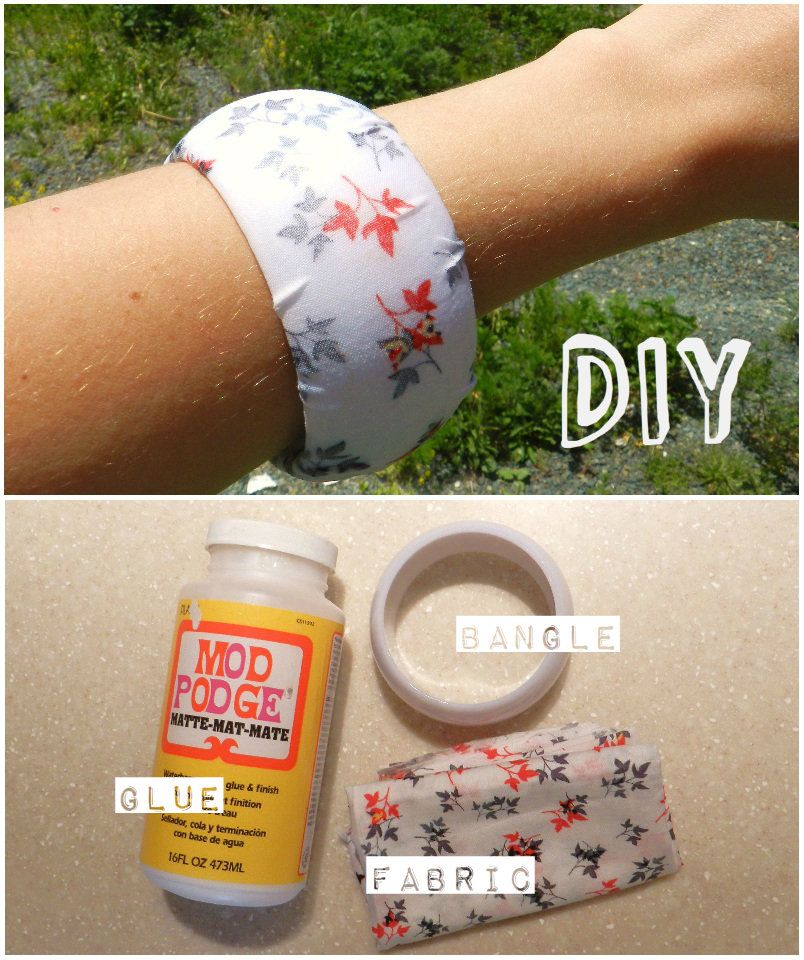 You can get all different colors of bangles from Michael's for a dollar each! I snabbed a white one and used some mod podge to glue some fabric I had to create this bracelet!
Cut out the amount of fabric you'll need by wrapping it around the bangle. I flipped the fabric up side down to use the other side, I liked the faint look it gave.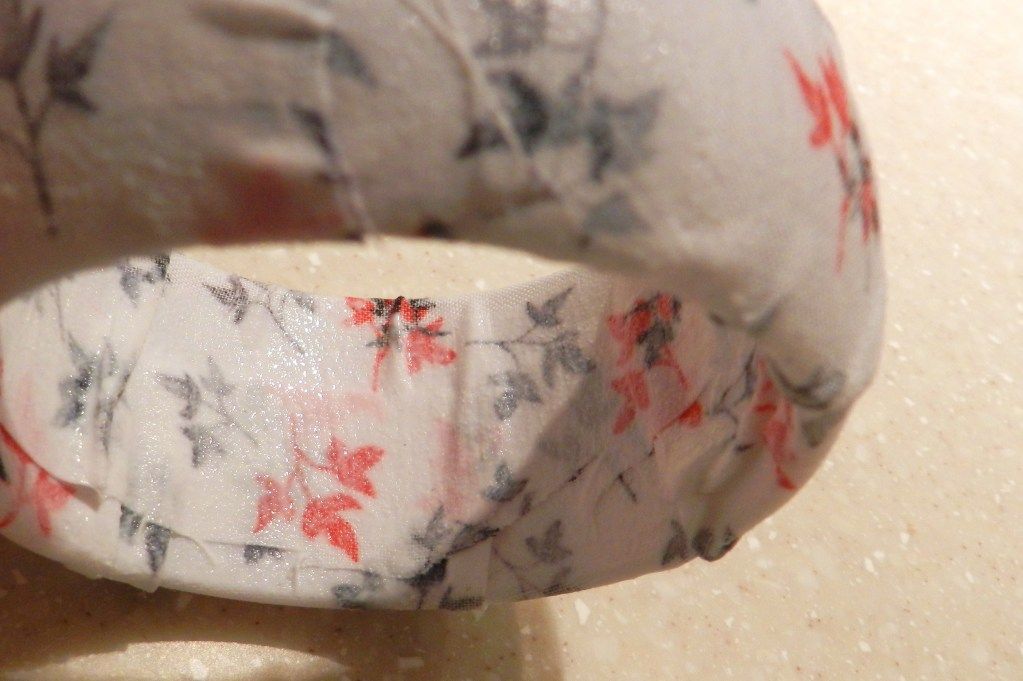 Mod podge the bangle first, then spread fabric around the bangle. Try to get the creases out. Finally, use another layer of mod modge on the fabric and let dry.